Apple Releases New iPhone 7, Upgraded Apple Watch And AirPods
Image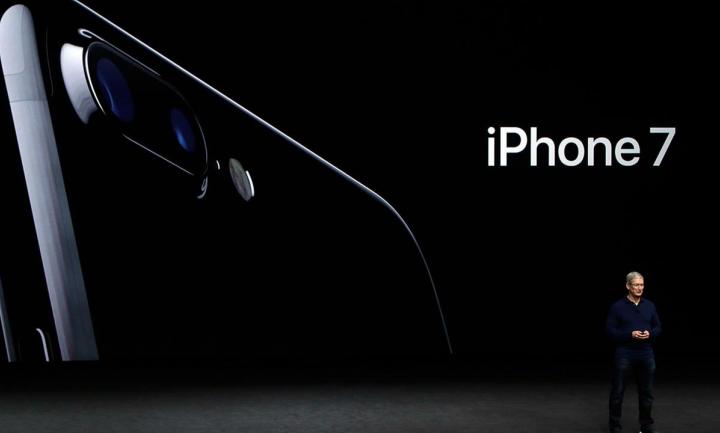 The much-awaited moment is finally here, and Apple has released their newest round of electronics at their big fall event held on 7 September 2016 in San Francisco. The major products officially launched were the iPhone 7, iPhone 7 Plus, Apple Watch Series 2 and the AirPods, Apple's new revolutionary headphones.
A few other exciting features were also announced. The event started off with a video of CEO Tim Cook with CBS's James Corden, doing carpool karaoke to announce that Carpool Karaoke is now coming to Apple Music. The Mario Brother's game Super Mario Run, will also be coming to iPhone, and Apple showed off their new iWork collaborating feature.
Apple Releases New iPhone 7, Upgraded Apple Watch And AirPods
The upgraded Apple Watch
The Apple Watch Series 2 has been upgraded with a number of great features and functions. The Watch OS 3 has been released, and the new Watch features the brightest display Apple has ever created, so it is easier to use in sunlight.
It also has built-in GPS for using with running and hiking apps. The Watch has been completely re-engineered, allowing it to be worn while swimming. It is water resistant till 50 meters, and can even track the number of laps you swim.
There's exciting news for Pokémon Go fans as well, as the game can now be conveniently played on the Apple Watch! 
The Watch will also be available in a new white ceramic body, as well as a Nike version specially designed for runners.
The new iPhone 7 and iPhone 7 Plus
Tim Cook finally revealed the much-anticipated iPhone 7 and iPhone 7 Plus after months and months of rumors about them on the Internet. They run on the new operating system iOS 10 and come with advanced features that include extended Siri use with apps and more home automation features. 
They are available in 2 new color options - jet black, which is a glossy black and black, which is a matte black color, apart from the previous gold, rose gold and silver.
The Home Button has been upgraded and now has force touch feel and taptic feedback. The iPhones are also dust and water resistant, which is great news for Apple fans.
The upgraded camera system features optical image stabilization, two-tone flash, a wider 1.8 aperture, as well as a new high-speed sensor. Both iPhones have a 12MP primary camera and a 7MP selfie camera. But the iPhone 7 Plus features dual camera, with the second one fixed at 56 mm as a telephoto lens allowing for 10x zoom and reduced image degradation.
In a surprising move, Apple has removed the headphone jack from the body, and the Apple earphones now connect through a lightning connector. Apple has called this "the most advanced iPhone ever" and it is also equipped with a powerful A10 Fusion chip, and even features dual speakers.
The Apple iPhone 7 and iPhone 7 Plus come in 32GB, 128GB and 256GB capacities and are priced starting from $649 and $769 respectively, and are available starting 16 September 2016. 
Apple released the newest in their range of products, the AirPods, which are wireless and work with the iPhone as well as the Apple Watch. It comes along with a battery and charger in a compact case.
To use, you just need to open the case and a message will pop up on your iPhone asking to connect, and it's done!
The Apple AirPods can be bought for $159, and are available late October 2016.