Image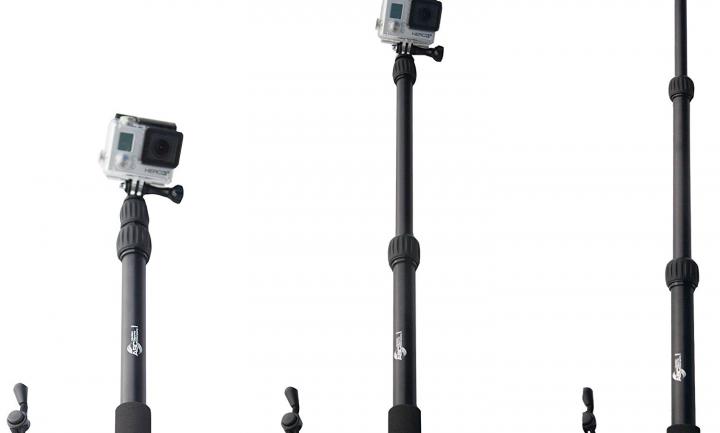 ActionSports Waterproof Telescoping Monopole
The ActionSports Waterproof Telescoping Monopole is a strong and durable product made of aluminum and featuring a rugged design. It has a versatile design that can be used with a number of cameras and smartphones like Hero 5 Black, 4, 3+, 3, 2, 1, Session, SJCAM, SJ4000, Sony Action Cam, Muvi, Contour, Polaroid, Sony HDR AS15, Ion, Midland.
It can be used with any standard size tripod mount for all point and shoot cameras. To use, it can be extended from 14"- 35" with 3 section telescoping that features aluminum twist locking system. This system keeps the desired length in place, keeping your camera safe and also keeping the pole safe and waterproof.
Use the extension pole to take spectacular shots whenever you want. The pole comes with a comfortable foam grip to hold it easily and not let it slip. The wrist strap too helps in adding security.
Along with amazing customer service, users also get 100% lifetime warranty.