Digital and Mobile Journalism – How Technology Has Changed News Reporting
Image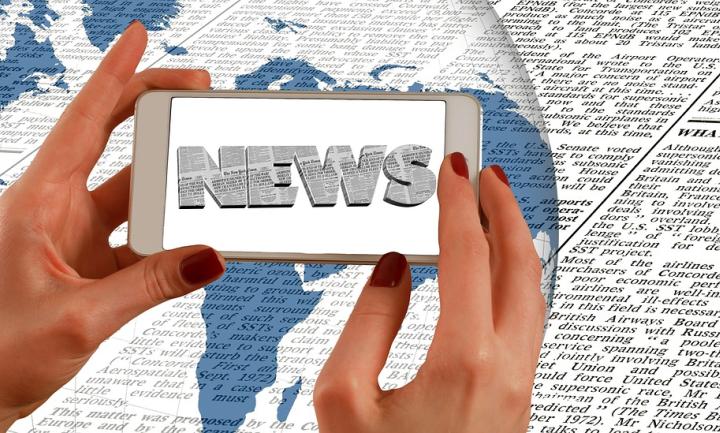 In its most basic sense, digital journalism is the production and publication of news on the internet. It is published in numerous formats and lets you enjoy the benefits of all of them. It gives journalists several options on how a story should be presented. On the other hand, the audience can decide how they consume it. 
Ever since the start of the pandemic, journalists have been encouraged to focus on mobile journalism. It is at the core of digital journalism, whether production or consumption. Reporters now need to hone new skills in smartphone technology. They need to be capable of shooting effective videos for mobile journalism. New app technologies now help journalists tackle these novel technical and editorial challenges. 
Out with the old, in with the new
Podcasts have replaced radios. There is no limit to the length of an article a journalist can publish. A pdf can contain up to 50,000 words in a single file. The dimensions of a newspaper do not bind the quality of images. They can be infinitely zoomable. Television is being replaced by short-form video. But like print, there is no limit to the length of the video. The video can go on platforms like YouTube and be indefinitely long. 
It is amazing how a journalist can publish the same content in multiple formats simultaneously. If you are a journalist, this could be a huge opportunity for you. Or it could be a massive challenge if you are stuck in a single medium. The greatest strength of this new technology is that it is interactive. The audience can become a part of the news story through comments and direct interactions.
The Interactive Audience 
The audience no longer consumes news passively. It could be a link to the news story that you wrote. Through this link, the audience can go directly to the primary source of information. It could be more complex, where the audience can look at more granular data like charts and maps. 
At the very highest level, the audience could jump into virtual reality experiences and immediately be at the heart of the news location. A cutting-edge example of this form of journalism is a New York Times project. It looked at how the coronavirus could make its way through a plane's cockpit. You can enter the cockpit and sit in one of the passenger seats. Then a 3D simulation shows you how the microscopic virus starts spreading throughout the aircraft. 
Shareable Content
Digital content is now shareable by everyone. News consumers can now instantly share news stories they like within their community, which means massive word-of-mouth exposure for you as a reporter. 
However, remember that it is just as easy now for audiences to share what they dislike. 
Breaking News 
Digital and mobile journalism have completely revolutionized how news stories break. It is leaps and bounds faster than either print media or television. However, the problems of disinformation and misinformation have reared their ugly heads.
Comments and Ownership
As mentioned earlier, digital and mobile journalism has made the news interactive like never before. This interaction isn't restricted to the article itself. The audience can directly interact with you, the journalist, on your publisher's website. They could also interact with you on your social media handles, which have exceptional visibility. 
The audience has assumed ownership of the stories that get published. They feel like they are part of the news story itself and that their opinion is valuable. It means that you, as a journalist, are going to have increased accountability for what you write or say. 
News Sources 
The internet is no longer only a publishing medium. It is the source of your news stories. Most of the primary and secondary data that a journalist will use comes from there. And this is what makes mobile journalism a game-changer. 
News publishers now regularly use social media updates from people on the ground to keep the world updated. For example, CNN used tweets from earthquake victims in Haiti to keep the larger audience updated. News organizations call upon their audience for photos, videos, and crucial first-hand information. This raw data is enough to generate news stories and give on-the-ground reports. News journalists don't need to be on the ground for news to break.
In the coming days, mobile journalism technology is set for large-scale adoption. And as mobile and internet technologies evolve, so too will journalism.