Image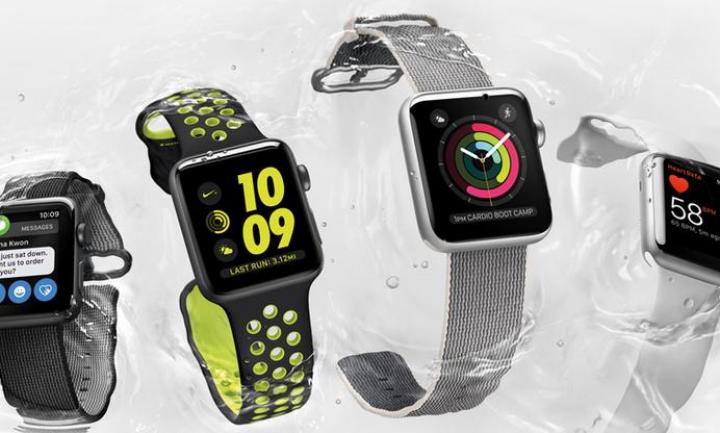 The much-awaited Apple iPhone 7 release date came along with another model of the company's newest edition of the Apple Watch, dubbed simply as the Apple Watch Series 2.
The biggest new feature that the watch has been upgraded with is that it is swim-proof. This means that the watch is water-resistant till 50 meters and it can be worn whether you are swimming, surfing or just playing around at the pool.
To accommodate this water resistance, Apple has redesigned the speaker system that can now eject the water once you are done with your workout, as the speaker grill can't be completely closed.
Special software can track your individual swim style, and can even track the number of laps you swim. It has been created to be used as a sports watch that has a comprehensive workout app and heart rate sensor, as an advanced activity tracker, a powerful health tool and even an all-day assistant!
When it comes to the hardware, the watch uses a dual-core processor that is 50% faster, as well as a new GPU core that is much faster than the older model.
It features the brightest display Apple has ever created at 1,000 nits, and is twice as bright as the previous model. It is also equipped with built-in GPS capabilities, which lets the wearable track and record your location, miles you run, and other such information.
The new Apple Watch comes along with the Watch OS 3.0 operating system that now offers Chinese-language support, as well as a feature for contacting 911 with your location.
There's exciting news for Pokémon Go fans as well, as the game can now be conveniently played on the Apple Watch! 
The line up of Apple Watches now has a new material added - ceramic, which has a pearl-like finish. Apart from that, Apple has also added bands created in collaboration with Hermès, as well as a Nike+ version.