The Best GoPro Accessory For Dogs
Image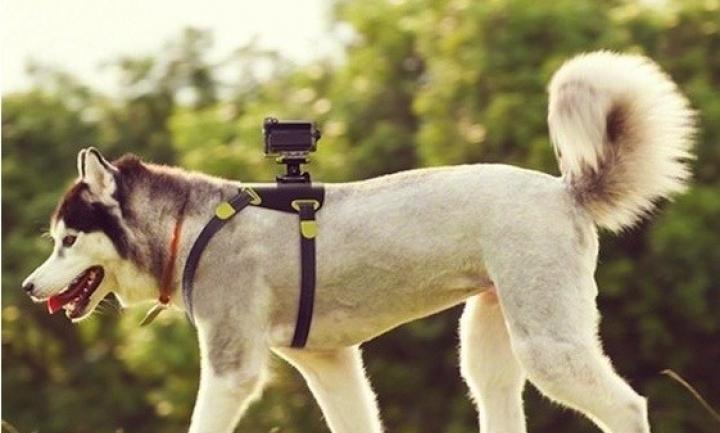 Have you ever thought about what your favorite little pet does all day? What does your dog see and where does he go? Understanding the mind of your four-legged furry friend is a mystery. But this mystery is ready to be solved by the GoPro accessories for dogs!
If you want to keep a tab on your dog's whereabouts, watch his point of view while doing awesome tricks or just see what he does the whole day, then buying a dog collar mounting system or a harness with a mounting plate is a great idea.
We keep on updating all the product pages on We Are Champion Magazine, so make sure to keep checking back!
Image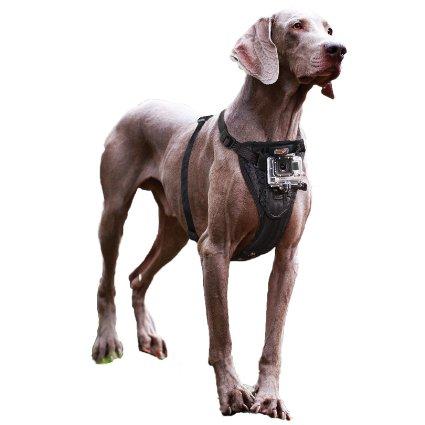 Available On
Attaching the GoPro camera to the chest or your dog's back will give you access to viewing things just like your dog does. Whether it is hiking, biking, hunting or just running wild, the GoPro dog mounts are created to stay sturdily attached to the cameras and not drop them with every jerk.
The Kurgo Dog Harness with Camera Mount has a five point adjustment system that lets you get great shots and video footage at your desired angles. The stability of the harness and collar also reduce blurry or jittery images, working with the great image stabilization technology of the GoPro cameras.
The mounts are quick and easy to strap onto your dog and you don't have to worry about your pooch's safety. The harness is not flimsy and snugly fits the dog's body. The harness also has a chest pad to keep the system in place and not let it move. The Quick Release Buckles around the midsection make it easy to remove and put on.
It is a safe, sturdy and fun way to mount your camera and record footage that makes for great entertainment. With this amazing GoPro accessory you and your dog can enjoy many adventures together and film them while doing it!
Image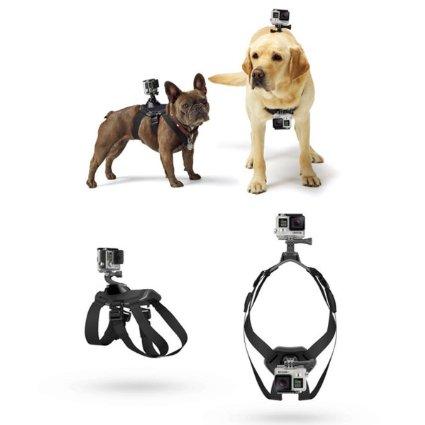 Available On
VolksPro Dog Harness is great for use when you want to see what your little, four-legged friend is up to all day! Capture the world with your dog's eyes, with this harness that has 2 mounting locations (back and chest) and provides a number of different perspectives.
It features quick release bases that make fastening and detaching the camera much easier. It is fully adjustable to fit any dog, and is also padded at necessary areas to ensure their comfort. The harness is washable and created using water-friendly material.
Image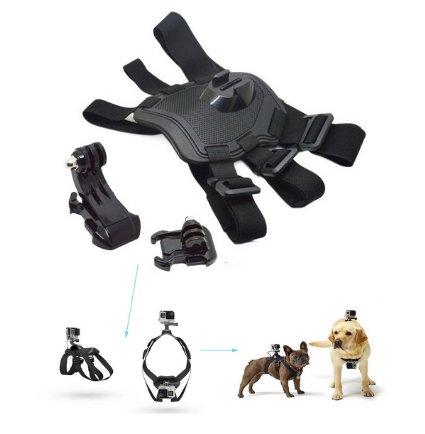 Available On
For another great option to mount the GoPro camera on your dog, try the LCtech TM Dog Harness. This mount is made with high quality materials and is extremely durable, having the ability to go through whatever your dog puts it through. A great thing about is that it is compatible with the GoPro Hero 4/3+/3/2/1 Cameras so you don't need to buy a separate mount if you change your action camera.
The LCtech TM Dog Harness can be mounted on two mounting locations (back and chest) for different perspectives and ideal footage shooting. It can also be easily adjusted to perfectly fit dogs from 15 to 120 lbs (7 to 54 kg). It is very easy to attach and remove the camera with its quick release bases.