Best GoPro mount for Guitar
Image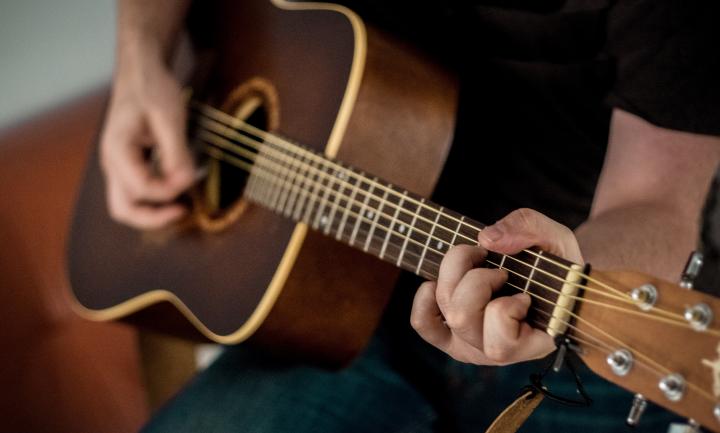 Back in my day (which was not that long ago, actually), we didn't have GoPro guitar mounts - just a mobile phone with a surprisingly bad camera and desire to show the world how we rock'n'roll. Me - I was one of those self-taught kids who learned a bunch of their favorite songs from the guitar tutorial legends that were kind enough to provide a text or PDF tab alongside the video since my GuitarPro wasn't working. Those were the days.
Nostalgia aside, I'm glad that the rock scene (musicians in general) now has multiple platforms to express their artistic skill. While my guitar playing skills are not for the public's ears (trust me on this), I lowkey wanted to record some of my improvisations and share them with the world. With guitar mounts for GoPro, it's much easier to set up and record hard riffs, crazy arpeggios, and acoustic medleys. 
There are a few ways you can mount a GoPro camera to your guitar, and the most common one is attaching a jaws-type of a mount to the headstock and pointing the camera down the neck, showing which notes you play. You can even go all the way at the top of the headstock for a more powerful frame. If you are rocking on high notes, consider placing an adhesive tape GoPro guitar mount to the upper bout of the guitar. Hands down it is best used for solos as you can show which notes you play and strings you pluck. A third way is to place the camera just below the bridge and point it at the headstock, which will also keep both your hands and face in the frame.
Again, depending on your goal, one mount is better than the other, so without further ado, let's see which GoPro mounts for guitar will get you a curtain call!