Best Transmitters For RC Drones And Planes
Image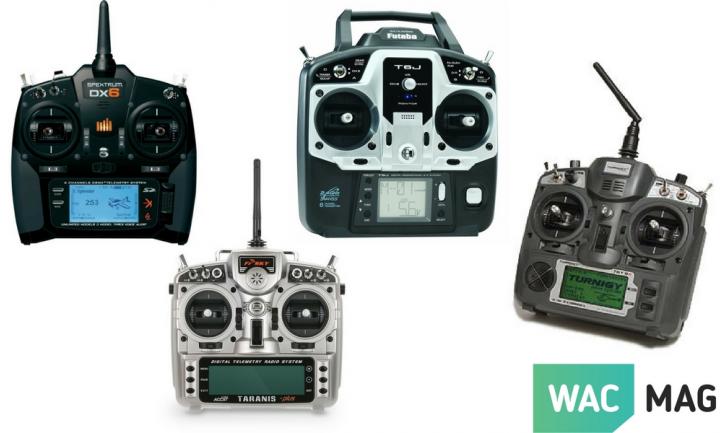 Every RC drone or place needs a transmitter to fly it, and while there are many available in the market, you need to find one that's perfect for you. In fact, the right or wrong transmitter can make or break your play time with your drone.
A transmitter is basically a controller for the drone that wirelessly sends it commands. There are different features you should compare and see which one fits you best.
Channels
A usual transmitter comes with 6 channels. Channels are the dimensions of a model's movement. For instance, one channel is used to fly forward while another to fly backwards. It is good to have more channels than you need so you can configure it in more complex ways.
Modes
Modes refer to the configuration of the transmitter's control sticks and gimbals, and there are 4 modes to fly with. Most transmitters come in Mode 2 as it is the most preferred by pilots.
Receiver compatibility
Transmitters need to transmit data to receivers on the drone. This is why they need to be compatible so check on how easy it will be to pair the receiver with the transmitter you are purchasing.
Memory
You may have just one or a couple of drones right now, but with time your collection will grow and if you want to use the same transmitter with all of them you need one with a big model memory. Most come with space for around 20 models, but there are options to use SD cards as well to increase this exponentially.
Failsafe
You need to plan for an unfortunate event where you may lose connection with your drone and could misplace it. Check what onboard components the model has to work when the connection between the transmitter and drone is lost.
Here are some of the best-rated transmitters for 2017 that can help you experience flying in a better and more professional way!