CES 2018 - AirSelfie2 Drone Promises A Better Experience
Image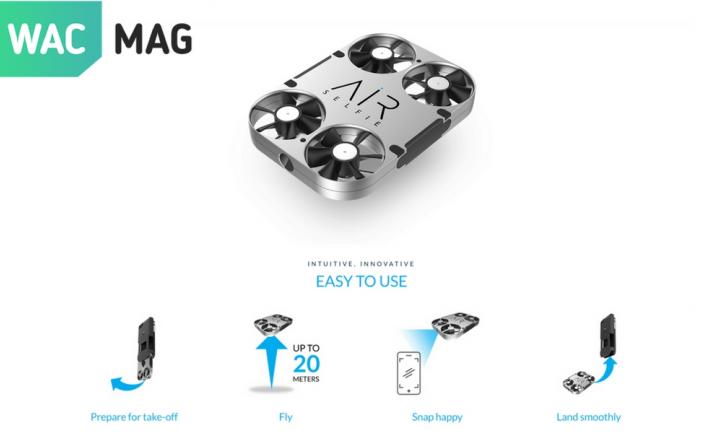 Airselfie2, the second edition of the original AirSelfie Drone, also made it into CES 2018. As you may be aware, the original version was a Kickstarter funded project and even though it was compact and pretty useful, it did attract a slew of complaints stemming from its not so good image quality and battery life.
Fortunately, the AirSelfie2 seeks to keep your disappointment at bay. It packs a 12MP camera that lets it capture full HD video and photos, an improvement from the original 5MP. Not to mention the enhanced field of view, now set at 85 degrees.
Battery-wise, Aiselfie2 now boasts a 50% increase in battery life, an upgrade that will enable it to last four minutes and thirty seconds midair.  Furthermore, it's Android and IOS apps have been updated with new and advanced features.  Also, the integrated storage has been elevated to 16GB, a departure from the initial 4GB.
Other key specifications and features to note include:
Dimensions: 94mm by 69mm by 1mm/ 3.72" x 2.71" x 0.45"
Weight: 57 grams (2 ounces)
Flight altitude: 60 feet/18 meters
Vibration absorption system
Wireless connection to IOS and Android Service
Its package will have the AirSelfie2 drone, a USB cable, and a powerbank.
AirSelfie2 will hit the stores in March and will be available in four colors: black, silver, rose gold, and gold. To own it, you will have to part with $300. You can pre-order yours now.