CES 2018 - Meet Selfy, Smartphone Case Cum Camera Drone
Image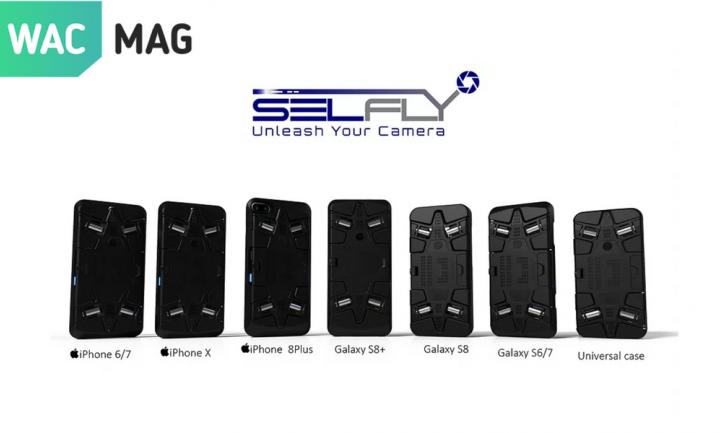 For many years, we've known only one way to take selfies with our smartphones- outstretching our arms or mounting the phone on a selfie stick, wearing a wide smile, clicking capture, and bingo! Another super-terrific selfie slide into the gallery.
Some take this a notch higher and decide to do it with a typical drone, which many agree can be quite inconvenient, not to mention the amount you'll part with for a quality professional camera drone.
Newly out Selfy, unveiled at CES 2018, seeks to revolutionize your experience. Of course, your first impression of it will be a typical smartphone case. But opening it up exposes you to a compact camera drone. Pop out the propellers, power it up, and it will be ready for action.
Selfy comprises a hover function that easily sets the unit up in the air and lets users adjust it to a height perfect for capturing stunning shots.
Users can then control the drone with the help of an app, available for both iOS and Android. Some of its models are designed to fit straight into recent Samsung Galaxy phones and iPhones while its universal case has been designed to fit all Android phones between 4 and 6 inches.
Selfy is equipped with a 13MP camera and can record or live stream 1080p videos at 60fps. Its battery (chargeable via USB) can last it up to four minutes. But with the inclusion of two lithium-ion batteries in its rechargeable case, that doubles the time to about 8 minutes.
Selfy's base version is set to cost $130. An additional $30 will entitle you to the rechargeable case.