CES 2018- PowerDolphin, the Multitasking Smart Underwater Drone
Image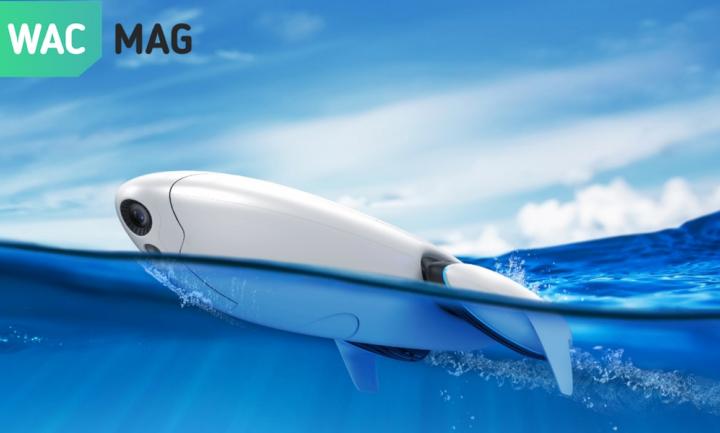 PowerDolphin promises a lot more than your average drone. In fact, PowerVision, the creator of this drone, has named it a lifestyle robot because it can detect fish 131 feet away from its position and release a bait to trap them, deliver lifesaving equipment such as a tow cable and life preservers to those in need, create topographical maps of the seabed, and of course capture 4k videos and photos.
Designed like an actual dolphin, PowerDolphin's streamlined body and the automatic anti-overturn design enables it to survive just about any water condition. When fully charged, it can 'swim' for approximately two hours, both above and underwater.
Also, it comprises three different levels of speed and a return-home feature to ensure it never gets lost in its adventures. Like most of the drones, it has a controller, which comprises the return-to-home feature amongst other features and can as well be paired with a smartphone.
Mounted to its nose is the dual-joint rotating camera (rotates up to 135-degrees) able to record 4K videos at 30fps as well as capture 12MP photos and save them on a MicroSD card cased in the unit. Another special feature to note about its camera is 215-degree viewing angle.
And that's not all. Watch this video to discover more.
Photographers, water sport and fishing enthusiasts, lovers of adventure, researchers, rescue teams all have a reason to care about PowerDolphin. Come April of this year, the drone will be available for purchase and will retail at $749.