Image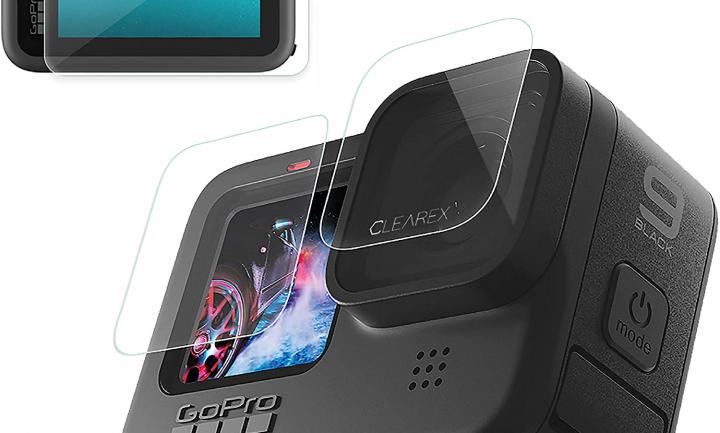 CLEAREX Hydrophobic Screen Protector for GoPro Hero 9 Black
This product is by Axion. This CLEAREX Hydrophobic Screen Protector has Ultra-clear, tempered glass, which is anti-scratch. You can capture perfectly clear shots using this screen protector for GoPro.
Many times, water or dirt gets stuck on the GoPro screen and ruins a splendid shot.
Clearex hydrophobic screen protectors will make sure the camera lens is always clean. It does not let any dirt, dust, or water settle on your screen. It removes all sizes of water droplets that get splashed during your kitesurfing session on the screen.
With Clearex hydrophobic screen protector, you no longer have to worry about water droplets ruining your footage or blurry photos and videos.
This GoPro accessory is a must-have if you want your GoPro lens to last a long time and not suffer any scratches.
You also obtain a dust remover, guide stickers, lens protector for front and back lens, alcohol wipe, and a microfiber cloth when you buy the Clearex hydrophobic screen protector.