The Cure for Project Failure - by Wrike project management tools
Image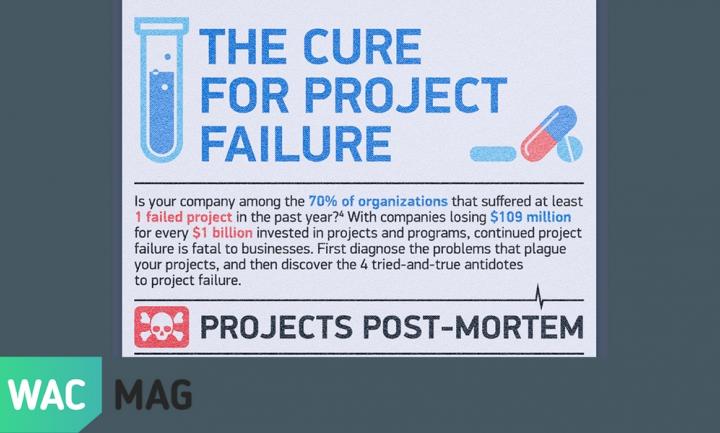 You've probably experienced, seen or heard of projects that were unsuccessful or had unfavorable outcomes. And you know what's pretty unfortunate when projects don't turn out as you expected? Resources, time, and effort go to waste, businesses fail, people lose their good jobs, you name it.
Interestingly, study after study seems to point at similar reasons on why projects fail and this infographic sums all of them up. If you are yet to embark on a project, take them as warning signs.
Many of us can admit to having read and likely learned a lot on how to manage a project successfully to completion. But conspicuously missing in such lessons is how to tell if a project is destined for failure and how to cure it, if it fails.
Well, we decided to research about that and today, we avail the findings. What's more, the infographic details the report in the simplest way possible so that you will have an easier time going through it.
Check it out
Infographic brought to you by Wrike - top free project management software.