Image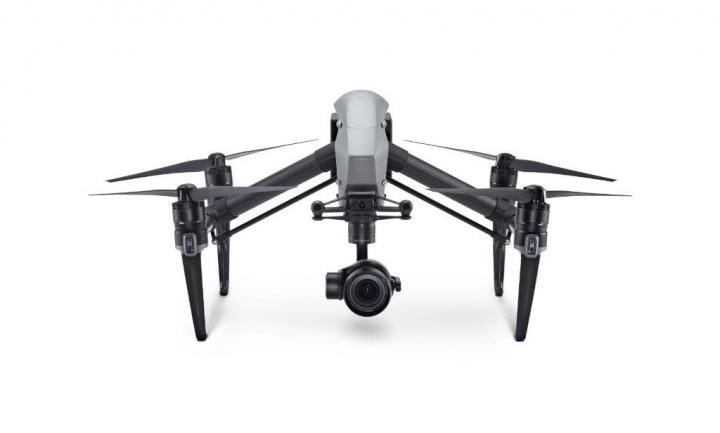 DJI has been a leader in drone production for a while and they have recently released the upgraded version of their previous DJI Inspire 1 with a high-end model aimed for professional filmmaking, called the DJI Inspire 2.
The Inspire 2 has been made using magnesium-aluminum that makes the drone sturdier than the previous. Other upgrades include an increased speed from 50 miles per hour to 67 mph, and a battery life that is now 25 minutes instead of 18 minutes.
You can also fly the drone very high since it has a service ceiling of 16,400 feet above sea level, as well as a self-heating dual-battery system that allows the drone to fly even in the coldest of weathers. The new propulsion system allows it to reach 50 mph (kph) in 4 seconds, and it can ascend at up to 23 feet per second (7 m/s) and descend at up to 30 feet per second (9 m/s).
But the most important feature of the drone is the accommodation of not 1, but 2 drones on is body! The primary camera is mounted under the drone on a 3-axis gimbal, which can easily rotate and record 360 degrees since the legs of the drone life up. The other camera is a 2-axis one that is attached on the front and its purpose is to help the fliers see where the drone is headed.
This allows for a system where thee are dual operators for the drone – one for the person recording r framing the shots, and one for the person flying it, and each can monitor their own individual video feeds. It can stream videos at broadcast standards of 1080i50/720p60.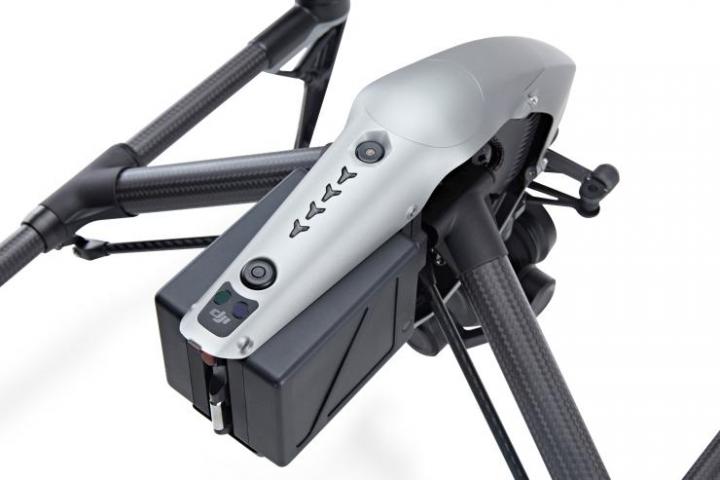 The DJI Inspire 2 is equipped with computer vision and autonomous navigation due to various sensors on the body. It also has automatic subject tracking like DJI's other drones, the Phantom 4 and Mavic Pro. This feature allows the drone to lock onto a subject and the camera will keep them in frame by rotating, even if the drone is flying in another direction.
There is also an onboard SSD and a new image processing system designed by DJI, called the CineCore 2.0 that can capture 5.2K video at 4.2Gbps bitrate. Since it allows for changing the camera you are using with the drone, it is compatible with the new Zenmuse X4S or X5S camera. The X4S uses a 1-inch 20-MP sensor with an f2.8 24mm lens (35mm equivalent) as well as a mechanical shutter, while the X5S has an interchangeable lens camera with a 20-MP micro four-thirds sensor.