Image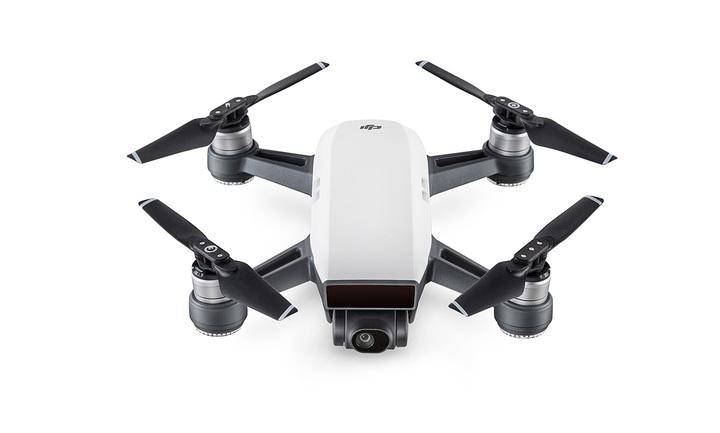 UPDATE 31/08/2017: The DJI Spark has got a new mode called the Sphere mode, recently released at the IFA convention held in Berlin. With this mode, fliers can get panoramic images with a fisheye effect that can also be shared directly to social media websites. Users can get this new mode by upgrading the firmware on their DJI GO 4 app.
The DJI Spark drone first came to light when pictures of the DJI drone were leaked a while ago. Touted as the DJI Mavic Pro's little brother, this drone has finally been released at the company's 24 May event, and is everything that fans had hoped for!
Equipped with the company's leading signature technologies, it has been created to help users "seize the moment" anytime, anywhere. Featuring intelligent flight control options, a high-quality camera, and a mechanical gimbal, the Spark will let you capture everything that inspires you.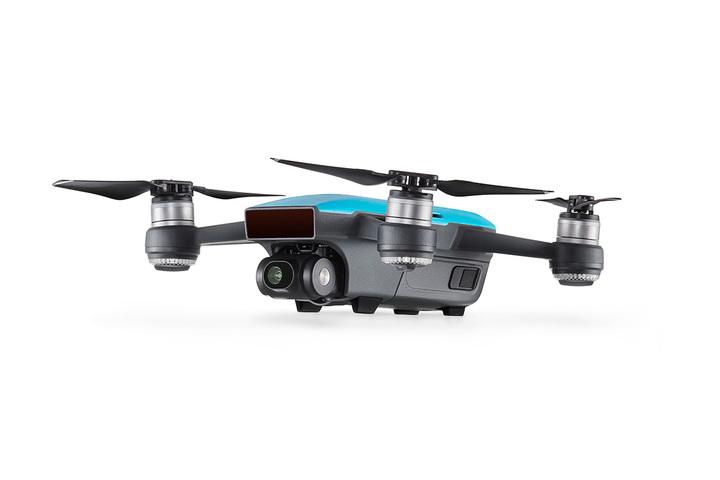 Gimbal Stabilization and camera
The DJI Spark Drone is equipped with a 2-axis mechanical gimbal and UltraSmooth technology that helps in providing considerably stable and smooth videos with reduced shakiness.
The camera comes with a f/2.6 wide-angle lens that has a 25 mm equivalent focal length. It also features a 1/2.3 inch CMOS sensor and has the ability to record videos in 1080p as well as pictures in 12MP, delivering sharp and vivid detail in every frame.
Experience versatile photography with the Spark's various shooting modes. It comes with all the previous shooting modes available in older drones by the company, but also incorporates 2 new modes – Pano and ShallowFocus.
In the Pano mode, the Spark automatically adjusts its gimbal and heading to record horizontal or vertical panoramas, whereas the 3D vision technology in the ShallowFocus mode helps take pictures with a shallow depth of field.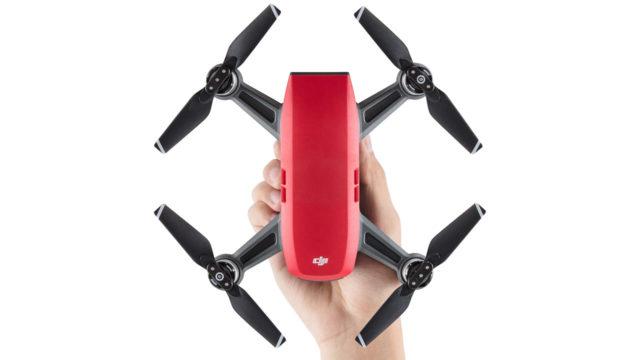 Flight performance
The whole design for the DJI Spark has been created to provide speed and precision while flying, with minimal wind resistance. The aerodynamic and lightweight body along with powerful propulsion allows the drone to fly at up to 31 mph (50 kph) in Sport Mode even in strong winds.
The combination of a small size and intelligent features also can't stop Spark from providing the best in class performance and it has a flight time of up to 16 minutes on a complete charge. Its HD Wi-Fi technology lets fliers view 720p real-time video from up to 1.2 mi (2 km) away. This drone is also compatible with the DJI Goggles.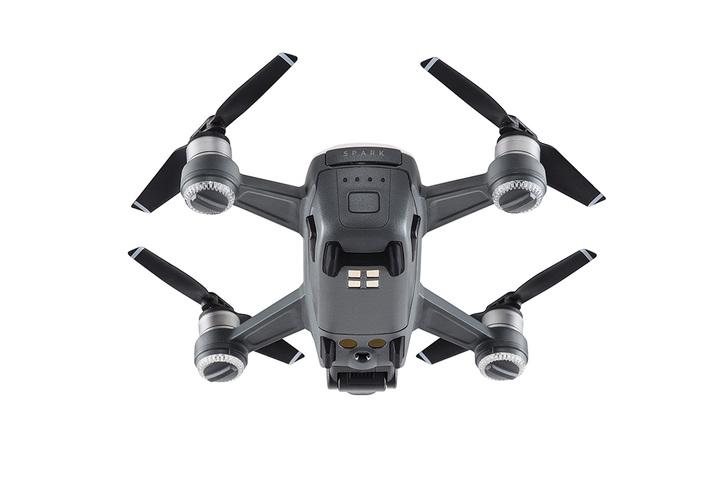 Intelligent flight features
Starting your drone was never easier than this! The DJI Spark comes with FaceAware that allows for quick launching. The Spark can recognize your face and then within seconds just lift off from your palm to hover in place.
A new addition is the QuickShot, which lets users take videos with just a tap, making it even easier and more accessible to capture every moment you want. Take footage with cinematic composition with modes like Rocket, Dronie, Circle and Helix.
It also comes with previous DJI modes like the ActiveTrack mode that lets you shoot like a pro and makes the drone track the person or object you tell it to. In this mode, the drone can 'Trace' the subject by following behind, leading in the front, or circling around it, or it can 'Profile' the subject by shooting from a fixed perspective.
The TapFly mode lets you just tap your phone screen and the Spark will automatically follow that direction (Direction mode) or go where you tapped (Coordinate mode).
On the other hand, with the really cool Gesture Mode, you can conveniently take a selfie by making a particular gesture when the drone is pointing at you. Take a selfie by just raising your arms, waving your hand or making a frame with your fingers.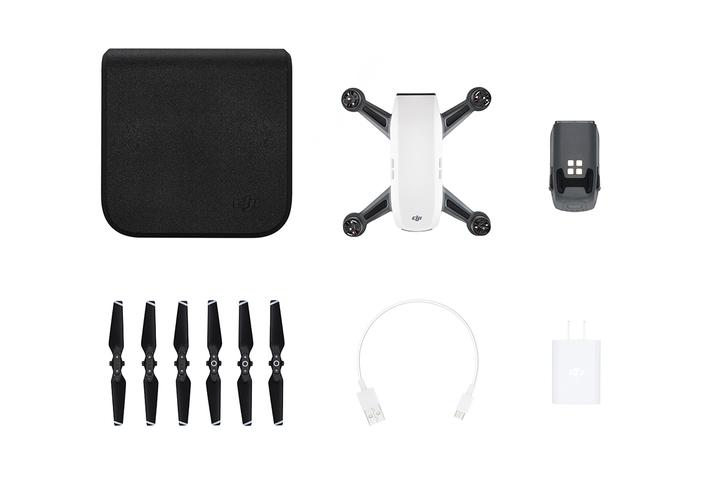 Flight safety features
Users can experience a safer flight with the DJI Spark Drone due to its FlightAutonomy system that consists of the main camera, 24 powerful computing cores, vision positioning system, dual-band GPS, 3D sensing system and high-precision inertial measurement unit. This lets the drone hover accurately at up to 98 ft. (30 m), sense obstacles till 16 ft. (5 m) away, and also land safely without getting damaged.
It also comes with Return to Home feature where the drone will come back to its starting point automatically if the battery is low, the connection gets lost, or you press the RTH button.
Spark's high energy density LiPo battery provides optimal performance with 12 different intelligent protection functions! The battery also provides important flight data such as remaining flight time. DJI's GEO system is also great for letting users know more about where flying can raise safety or security concerns.