DJI Spark Drone Vs. JIE-STAR X8TW Foldable Drone
Image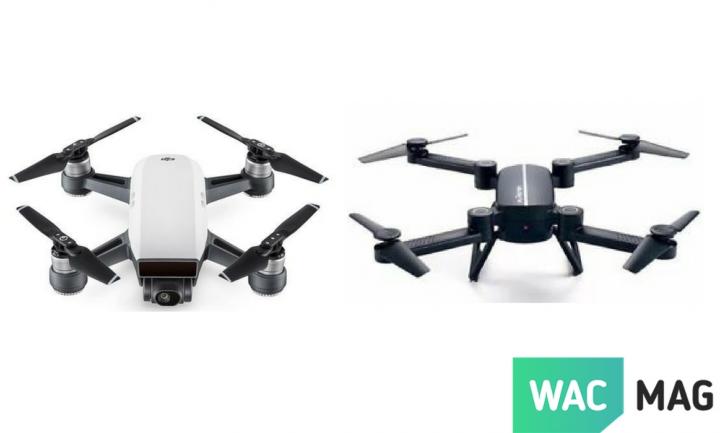 The DJI Spark Drone packs a number of great features into its compact and small body, making it one of the first advanced foldable drones. Since its release, a number of alternatives are now available in the market. A new entrant in the race is the JIE-STAR X8TW Foldable Drone that matches the Spark in its design and features.
Camera and gimbal
The JIE-STAR X8TW Foldable Drone features 6-axis gyro stabilization and uses a real-time 0.3MP camera to record 720p videos and take pictures. Users also have the option to see what is being recorded on their smartphone (iOS and Android) screen by connecting through W-Fi.
The DJI Spark Drone fares much better in this department as it comes with a 12MP camera. It is equipped with a 2-axis mechanical gimbal and UltraSmooth technology for stable footage. It can also record videos in 1080p, a resolution higher than that of the JIE-STAR, and view 720p real-time video on their smartphone.
Design
Both these drones are known for their size and design, featuring portable and compact bodies. The JIE-STAR X8TW drone has a foldable design with flexible aerofoils and blades can be tucked into the frame to make it a palm-sized drone.
The Spark too is a compact drone that has been designed for portability, but it isn't foldable. 
DJI releases their smallest and cheapest drone – DJI Spark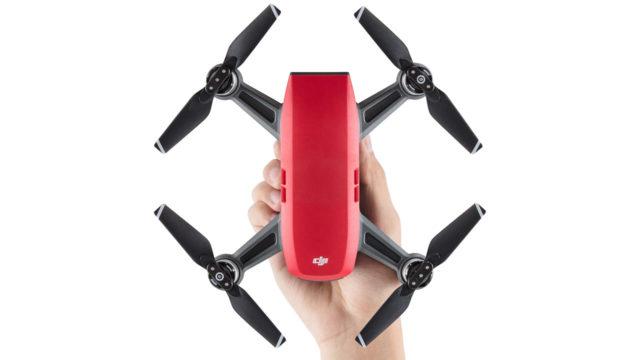 Flight features
To fly the JIE-STAR drone, fliers can use a smartphone or a remote controller that comes along with the package. The Spark can also be flown using a smartphone but the remote controller will have to be bought separately if needed.
The JIE-STAR X8TW Foldable Drone has an inbuilt barometer that helps in flying at an automatically set height in Altitude Mode with a lot of stability and reliability. The Headless Mode also makes flying easier and the option to change speeds allows users to fly at high, medium and low speeds. Other functions include One Key Takeoff, One Key Landing, and One Key Return.
DJI Spark Drone Vs. JIE-STAR X8TW Foldable Drone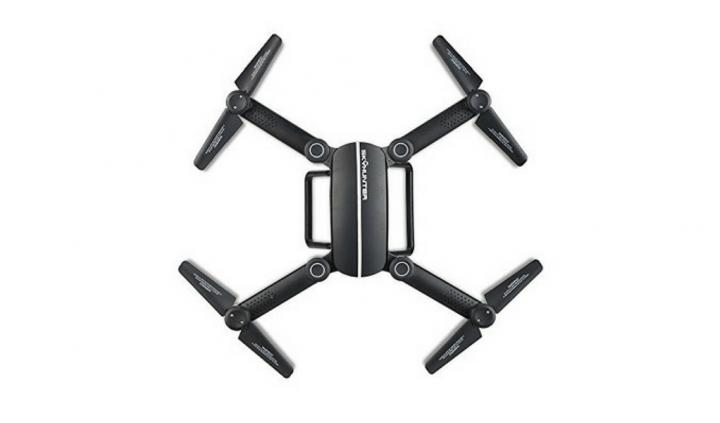 The DJI Spark comes with FaceAware that allows for quick launching and Return To home. It has other intelligent flight modes such as QuickShot, ActiveTrack, TapFly and Gesture Mode, as well as a Flight Autonomy system.
Battery
The JIE-STAR X8TW uses a 3.7V 650mAh lipo battery that has a flight time of around 8 to 10 minutes and a charging time of around 50 minutes. On the other hand, the DJI Spark Drone uses an intelligent flight battery that provides fliers with a much longer flight time of around 16 minutes on a complete charge.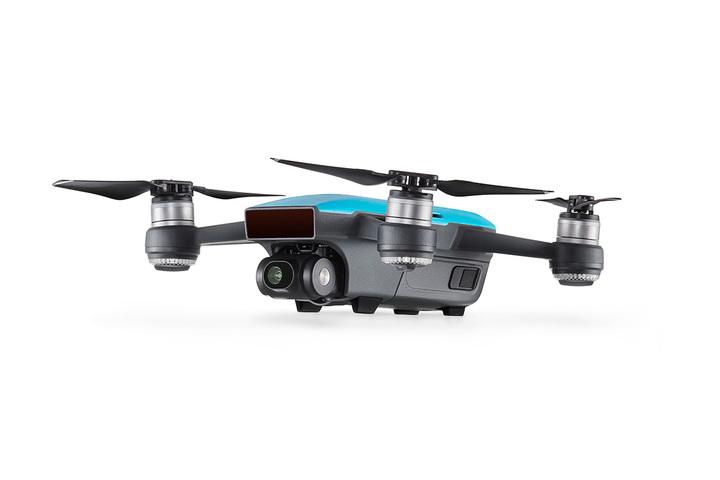 Conclusion
There is no doubt that the DJI Spark is a leader in the small drone category. As compared to the JIE-STAR X8TW Foldable Drone, it comes equipped with a better camera, longer flight time and more advanced flight features including intelligent flight modes, flight autonomy, and obstacle avoidance, but is missing a foldable design.
If you are looking a drone that features high portability, is very affordable and has recording functions for general use then the JIE-STAR X8TW Foldable Drone is a great option.