DJI Spark Drone Vs. Xiro Xplorer Mini Drone
Image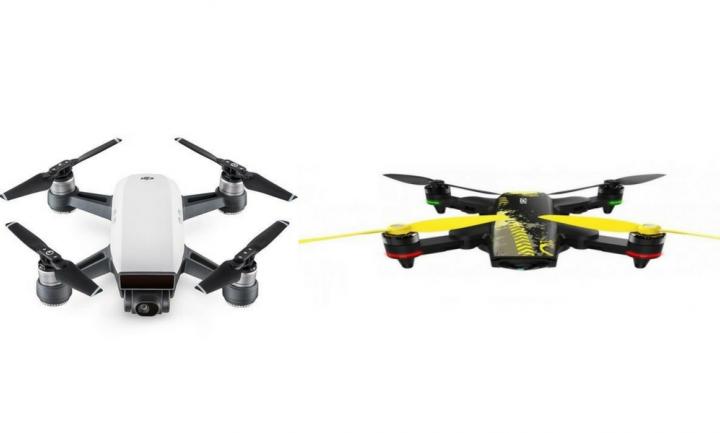 What happens when DJI and Xiro come face to face with their best drones? The DJI Spark Drone and Xiro Xplorer Mini Drone, both have been created with advanced features in mind and have similar specifications. The best way to compare the two would be to watch the difference in camera recording quality and flight features.
Here's a comparison of the features of the two drones in detail.
Xiro Xplorer Mini Drone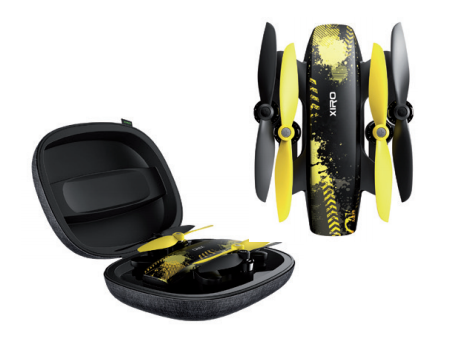 Size and design
The Xiro Xplorer Mini Drone features a compact design and is lightweight at just 431g including battery. It is super portable due to its foldable design, which is the newest must-have feature in all drones and allows users to carry their quads safely without the tension of breaking delicate parts like propellers.
Its dimensions are 310x310x55 mm and a great advantage of this drone is that it comes with a DIY design, meaning that back covers are changeable and can have personalized external designs.
On the other hand, the DJI Spark too has been designed in a way that carrying it in your bag is easy, although this drone is not foldable. Falling in the small drone category, its dimensions are 143×143×55 mm and weighs about 300g, making it smaller than the Xiro. While the drone's body is not really customizable, it is available in different colors for purchase.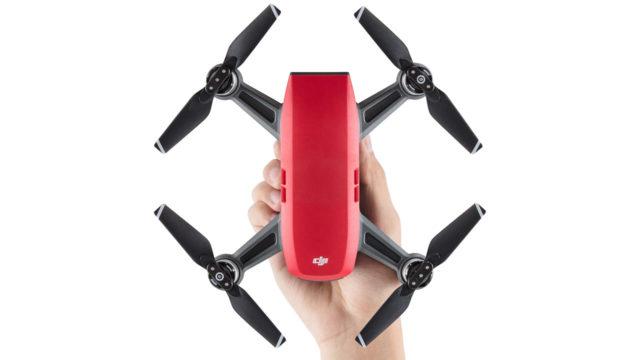 Camera specifications
Users can record HD stable video with Xiro Xplorer Mini Drone's camera that is capable of recording 1080p at 30fps and can also take 13MP pictures. It features Fisheye lens imaging, as well as electronic image stabilized (EIS) technology for no shake during high movement.
These camera specifications are similar to the DJI Sparks', as this drone too can record videos in 1080p as well as take pictures in 12MP, delivering sharp and vivid detail in every frame. The camera is equipped with a f/2.6 wide-angle lens that has a 25 mm equivalent focal length and features a 1/2.3 inch CMOS sensor.
Battery
The Xiro Xplorer Mini Drone uses a brand new high-power 1650mAh lithium polymer battery that provides a flight time of up to 15 minutes and has a charging time of approximately 1.5 hrs.
The flight times on the two drones are pretty much the same as the Spark too has a time of up to 16 minutes on a complete charge using its intelligent battery.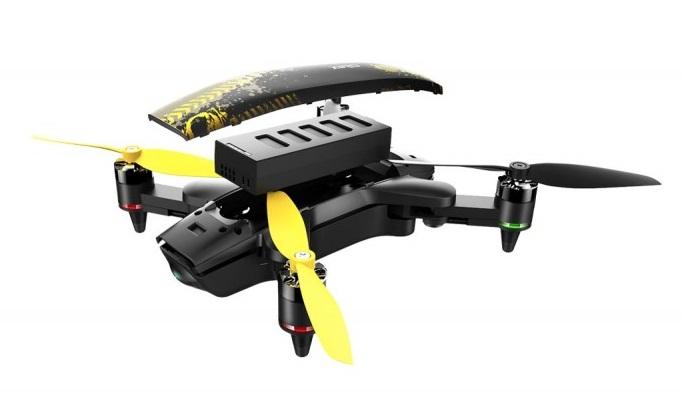 Controlling the drone
The Xiro Xplorer Mini Drone can be controlled with the compatible app that provides an easy and user-friendly control system and can be downloaded on an Android or iOS smartphone. It provides controls to change between different modes, lets you focus on the viewfinder, and reduces complexity when flying.
The DJI Spark too can be controlled using a smartphone that allows users to perform all functions and access the different mode settings, as well as view what is being recorded. You can also separately buy the remote controller for the Spark as well if you wish to. It has a transmission distance of 327 ft. with Wi-Fi and 1.2 miles with the controller.
Another cool way to control the drone is through Gesture control. Gesture Mode lets you conveniently take a selfie by making a particular gesture when the drone is pointing at you. Take a selfie by just raising your arms, waving your hand or making a frame with your fingers.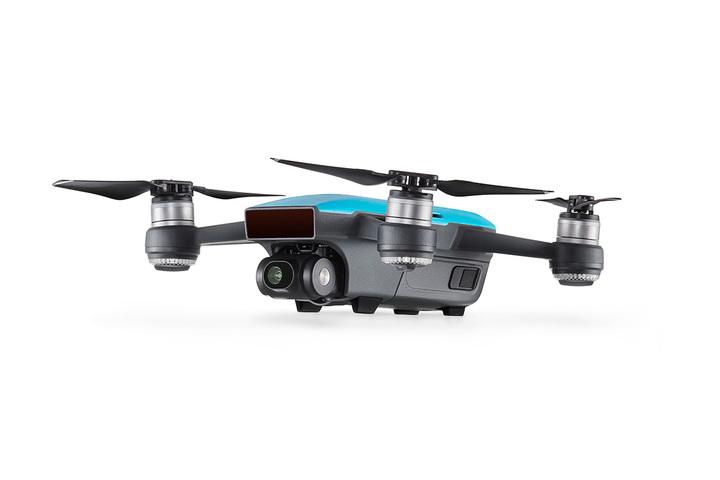 The Xiro Xplorer Mini Drone comes along with accurate positioning, hovering and control without the need for GPS when flying indoors, as well as GPS/GLONASS dual-satellite system navigation to make sure that you get the most accurate positioning and safe flight experience outdoors as well.
The drone features built-in optical flow sensors and ultrasonic sensor and is also equipped with Xiro's powerful flight control technology that provides multiple intelligent flight and recording modes. One such is Follow Snap Optical recognition technology that makes the drone automatically follow an object or person.
It also allows one-key takeoff and landing, one-key return home, lost connection protection, as well as low power protection. Using the app on the smartphone, fliers can view in real time what they are recording at 720p over Wi-Fi as well.
The Spark comes with FaceAware that recognizes your face and then within seconds the drone lifts off from your palm. It also has QuickShot, which lets users take videos with just a tap. Use modes like Rocket, Dronie, Circle, and Helix to get the perfect picture. Other older modes such as ActiveTrack and TapFly are also available.
Users can experience a safer flight with the drone with its FlightAutonomy system that consists of the main camera, 24 powerful computing cores, vision positioning system, dual-band GPS, 3D sensing system and high-precision inertial measurement unit. This lets the drone hover accurately at up to 98 ft. (30 m), sense obstacles till 16 ft. (5 m) away, and also land safely without getting damaged.
It also comes with Return to Home feature that kicks in when the battery is low, the connection gets lost, or you press the RTH button.
Flight specifications
The DJI Spark fares much better when it comes to flight specification than the Xplorer Mini. The Spark can fly at up to 31 mph (50 kph) in Sport Mode even in strong winds, while the Xiro can only achieve 8m/s. The max flight height for the Spark is 4000m, while the Xiro is 50m (adjustable).
The max ascent speed is the same for both at 3m/s but the max descent speed differs as the Spark is at 3m/s, whereas the Xplorer is at 2m/s.
Conclusion
The DJI Spark Drone and the Xiro Xplorer Mini Drone both are head to head in the comparison chart and come along with similar features. When it comes to cost too, they are both priced at $499.
While the Xiro provides better portability due to its foldable design, the camera quality of the Spark is better. Apart from that, the two come with great flight and safety features, a similar flight time and modes that make flight and recording easy. If you care about high speeds then the obvious choice here would be the DJI Spark drone.