DJI Spark Drone – What Intelligent Flight Modes Does It Have?
Image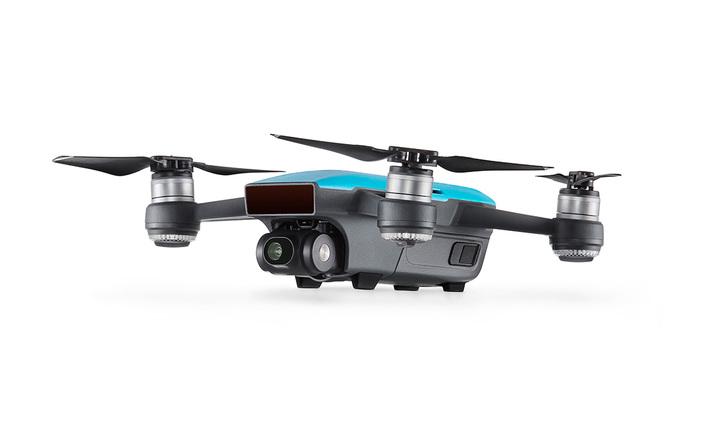 The DJI Spark is the company's newest and smallest drone yet, aimed to be a small sized drone perfect for taking selfies and amazing aerial footage. Its addition of intelligent flight modes only makes using the drone even better and adds to the fun of flying.
DJI always equips its drones with some of the most advanced flight modes that make flying their drones a dream. With automatic piloting and a plethora of ways to fly, this drone comes with 4 major intelligent flight modes. While some have been adopted from previous drones such as the DJI Mavic Pro, these are also new features added.
ActiveTrack
Always stay on target and track your subject at all times with ActiveTrack. With this mode, the drone can recognize objects of any shape and size and then keep it in the frame all the time.
It comes with 2 sub-modes – Trace and Profile.
Read more about ActiveTrack.
dji_spark_how_active_track_actually_works
TapFly
Tap exactly where you want to go on the smartphone screen and the drone will go in that direct or to that exact location. This way you don't need to worry about flying the drone, you can just concentrate on taking the pictures!
It comes with 2 sub-modes – Coordinate and Direction.
Read more about TapFly.
dji_tutorials_-_spark_-_tapfly
Gesture
No need of a smartphone or remote controller to control the Spark as users have the option to choose the Gesture mode. This allows fliers to operate the drone and take pictures just by moving their hands.
It comes with 2 sub-modes – PalmControl and Dronies.
Read more about Gesture.
dji_intelligent_flight_modes_-_gesture
Quickshot
Quickshot makes taking pictures and videos of yourself while flying a very simple task as it combines the two and allows users to have automated piloting.
It comes with 4 sub-modes – Rocket, Dronie, Circle and Helix.
Read more about Quickshot.