Image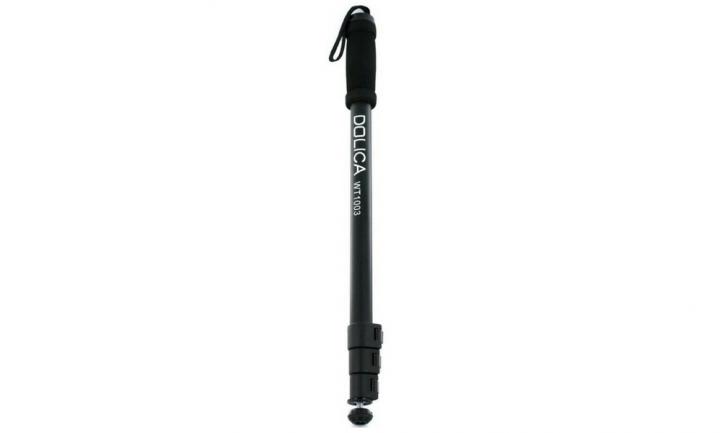 Dolica WT-1003 Lightweight Monopod
The Dolica WT-1003 Lightweight Monopod has been created for versatile use and lets you take it to record sports, events, parties or even yourself hanging out at home. It features an ultra-light weight aluminum alloy construction that can support cameras that are up to 6.7 lbs.
It has been designed to have 4 leg sections with non-skid rubber feet to provide high to low angle shots. It has flip locks that allow you to quickly lower or increase the height of your monopod. It is great to use on indoor and outdoor surfaces and can stand on any soft surface or rugged terrain.
As a safety features it comes along with a built-in adjustable wrist strap that lets you hang on to the monopod securely no matter what situation you are trying to capture. The foam grip provides a comfortable way to hold the stick that doesn't get cold in winters or slippery with sweat in the summer.
There also has a carrying bag that comes included with the monopod. It makes travelling with the product much easier as you have a safe place to house it.