Drift Ghost 4K Action Camera
Image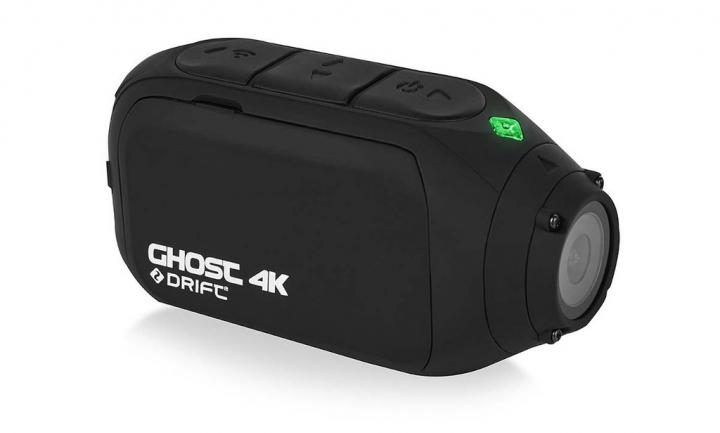 Specs
Max Video Resolution
4K 30 fps
1080P 120/60/30 fps
720P 240/120/60/30 fps
Body Size
43 (W) x 82.2 (L) x 31.4 (D) mm
Available On
Accessories In Box

1 x Remote Control 1 x Remote Control Strap 1 x Universal Clip 1 x Flat Adhesive Mount 1 x Curved Adhesive Mount 1 x USB-Mic Converter 1 x MiniUSB Cable
The Drift Ghost 4K Action Camera is the newest from Drift Innovation, after the success of its predecessor Drift Ghost-S. It is the first action camera from the company to have a modular design and the ability to record videos in 4K. It has been created specially for bicyclists and motorcyclists who need a camera that is great for helmet mounting.
CEO of Drift Innovation, Sab Jhooti, said, "We wanted to go a step further with our Ghost design to add not only a creative spin but a major advancement to ensure that our Ghost fans are experiencing something truly special."
"We're putting the power back into the hands of the user and offering them the freedom to film their lives the way that they want to. As excited as we are about this new modular design and the advanced technology, we are even more excited to see what our fans create," he continued.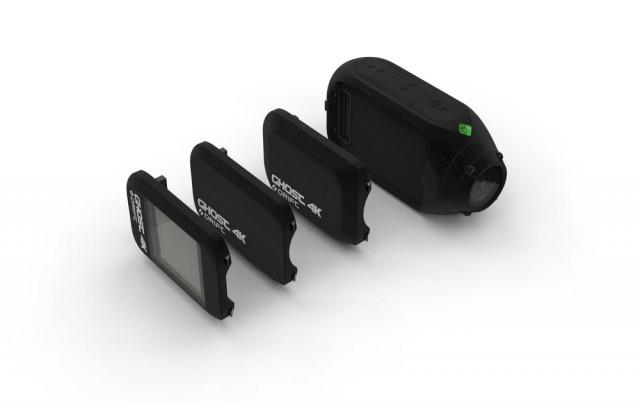 The new modular design of the camera gives it a lot versatility, by letting users snap on and off modules. Lengthen its battery life with the included external battery, connect an LCD viewfinder or even add 4G cellular connectivity by using modules that can be mounted to the side of the body.
The camera is capable of recording in UHD 4K at 30fps, which is a feature new for Drift action cameras. It provides smother videos normally, as well as with slow-motion conversions. All recording resolutions include –
4K (4096 X 2160 17:1) 25 FPS
4K UHD (3840 X 2160, 16:9) 24 / 25 / 30 FPS
2.7K (2704 X 1520 16:9) 24 / 25 / 30 / 60 FPS
1080P (1920 X 1080 16:9) 24 / 25 / 30 / 50 / 60 / 100 / 120 FPS
720P (1280 X 720 16:9) 25 / 30 / 48 / 50 / 60 / 200 / 240 FPS
The Drift Ghost 4K is also capable of taking picture in 5MP/8MP/12MP. It features Electronic Image Stabilization (EIS) possible due to its built-in gyroscope that helps in minimizing blur and counteracting camera shakiness. It also has a FOV of 140°/115°/90° and uses a Sony IMX117CQT 1/2.3 CMOS sensor.
It is equipped with dual microphones in the front and rear that deliver dynamic sound and noise reduction. It has advanced low light performance, and can even be switched from sleep to record with the single press of a button. There is an option to control the camera with the Drift Life app that will allow you to use view finding, taking pictures, recording video, and much more.
It has a built-in storage of 4GB Nand flash + 8GB DDR3L, and recorded media can be stored on MicroSD cards of up to 128GB. The camera is powered by a 1500mAh built-in battery, as well as the included 500mAh module. There is also a small LCD screen on the body that displays basic camera settings.