Image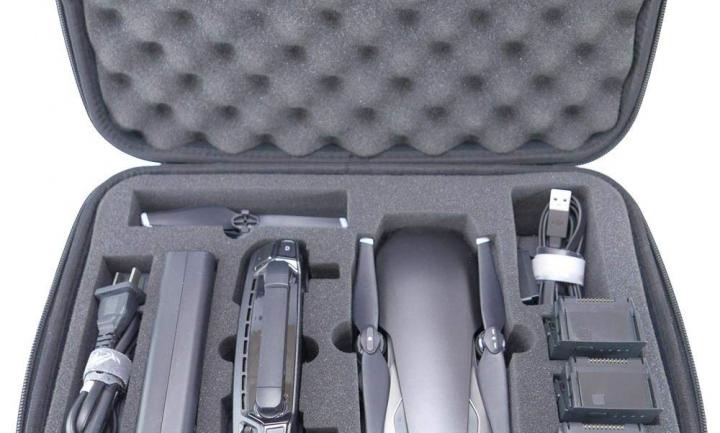 The Drone Pit Stop Carrying Case for DJI Mavic Air
The Drone Pit Stop Carrying Case for DJI Mavic Air has been specially designed for this DJI drone model and houses the drone as well as some of its accessories in a sturdy and safe case. It has been made using custom cut hard foam that fits the DJI Mavic Air perfectly. The roomy space houses the drone and accessories comfortably, allowing them to stay in place when you carry the case around. The upper side also features a soft foam to ensure that all your accessories are kept in place.
The outside of the carrying case is made using EVA material that is not just sturdy and long lasting but also resistant to cracks, ultraviolet radiations, water, and hard falls. The semi-hard material is great to keep the contents inside safe in almost any situation and the unibody frame holds the structure of the case. There are no hinges, frames or connectors, which means the case will not unnecessarily malfunction, crack or break.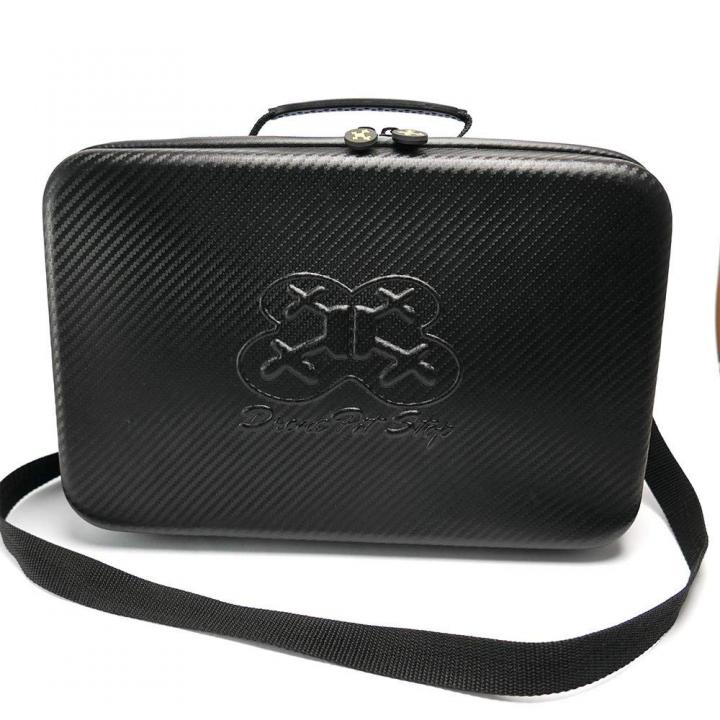 The zip closure has a rubber coating to keep water out and make the zip sturdy as well. The handles too have a rubber coating for a firm grip, and overall the all black Carrying Case for DJI Mavic Air gives off a stylish and classy vibe.
The case itself is very spacious and can hold up to 1 Mavic Air drone, 3 batteries, extra propellers, transmitter, SD and Micro SD card, cables, charger, and a few other extra accessories. At just 14.4 ounces (408 grams), the case is very lightweight and lets you carry your drone around easily. Shoulder straps on the case make carrying even more comfortable. You can also fit it into your backpack for hands-free carrying.