Image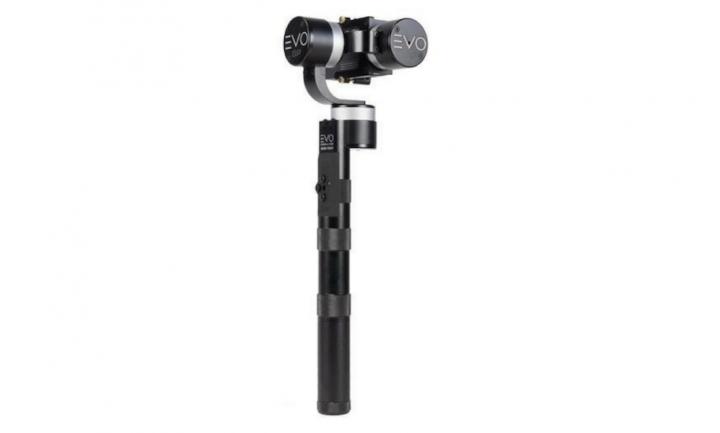 EVO GP 3 axis handheld gimbal
Outstandingly efficient, the EVO GP 3 axis handheld gimbal is without a doubt one of the best stabilizers in the market today. It does come with a hefty price tag, however, you are getting your money's worth.
Outstanding Features
The frame is made of metal and is quite sturdy and durable. In addition it spots a sleek design which is quite eye catching. The battery life on the EVO GP is more than adequate for long shoots. As a matter of fact, the battery has an extended lifespan of up to 7 hours before needing a recharge.
We believe that this particular handheld gimbal is built for the professional in mind because of the features. It is lightweight which limit instances of shaking and takes care of unnecessary fatigue when you have to go around in it. Furthermore it is stable and the handle has a good grip.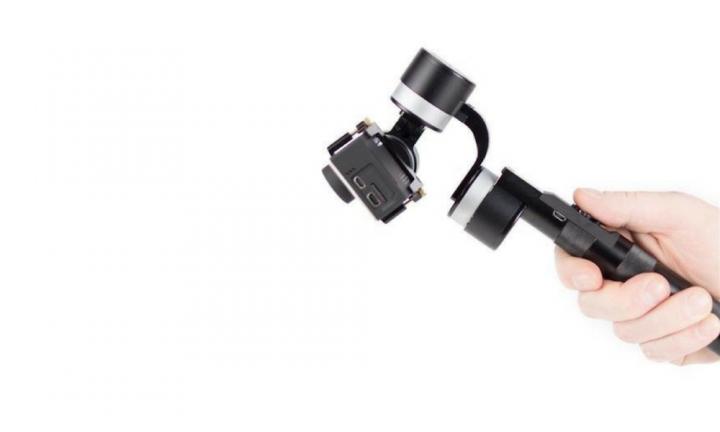 On the handle are the buttons (the tilt button and the mode button) that operate all the gimbal's modes. It 3 has modes; head and pitch follow mode, the head mode and the inverted and lock mode. As a 3 axis system that self calibrates, you can expect excellent results no matter what your terrain or your level of motion.
Conclusion
With the EVO GP 3 axis handheld gimbal you can expect long battery life, great balance, and high end performance.  It is best suited for GoPro Hero, Hero2, Hero 3, Hero 3+ and Hero 4. It has had a few tuning issues with Hero 5. While with most of the other GoPro gimbals you have to configure the software upon purchase, the EVO GP 3 axis handheld gimbal comes with the software already configured. All you have to do is connect it to your camera and you can begin working.