Image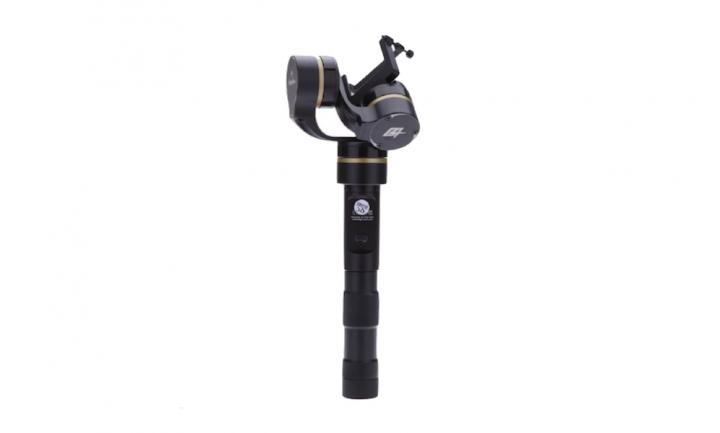 Feiyu G4-3axis Handheld Gimbal
Considered the Cadillac of hand held gimbal stabilizers for action cameras, the Feiyu G4-3axis handheld gimbal really does deserve that title. Not only does it look professional, it handles like a dream. It is lightweight at 290g and comes in dimensions of 23.9x7.5x6.5cm.
Outstanding Features
Why is the Feiyu G4-3axis handheld gimbal so highly recommended?  There are several factors to consider when buying a gimbal. Ease of use, functionality and overall quality. This gimbal ticks all these qualities.
The Feiyu G4-3axis is easy to use because it doesn't have complicated features. However, that doesn't negate its feature rich design specifically designed for an action camera. Since the makers just understand that a complicated gimbal will not help you achieve a good shot when you are pressed for time to take a shot, they installed one button for easier operation.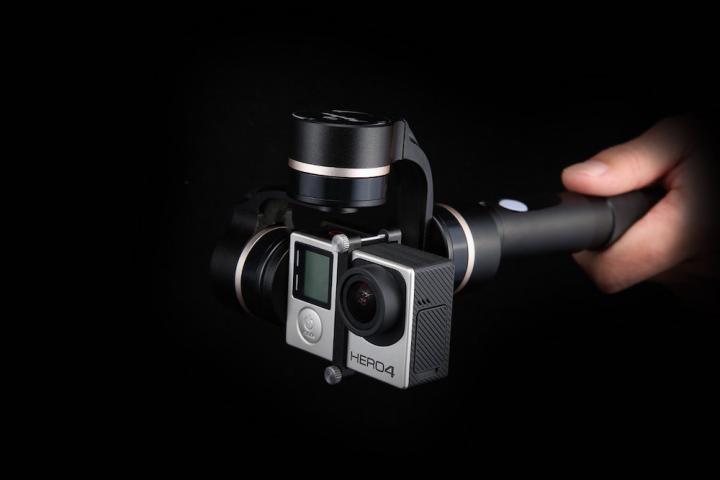 On the handle there is an LED button that allows you to switch between headings follow me mode, heading and pitch follow me mode, lock mode and inverted mode. These are operations that allow the camera to be maneuvered into roll, tilt, lock, pan and inverted angles. The LED will flash and indicate which mode you have chosen.
It comes fitted with a dismantling feature that allows you to connect and disconnect it easily (10 minutes tops). With the Feiyu G4 you can comfortably execute a 320 degree pan in addition to a 100 degree roll rotation.
It gives you a good four hours of non-stop battery life before you need to recharge and it comes with 4 batteries and a charger. The battery always displays it level so you can monitor your usage.
Conclusion
The Feiyu G4-3axis handheld gimbal works best with a Hero4, Hero3 and Hero3+ among other action cameras of the same caliber.  The one thing users do not relish in their devices for sure is connecting parts. It is an amazing quality to be able connect and dismantle this gimbal in 10 minutes.