Image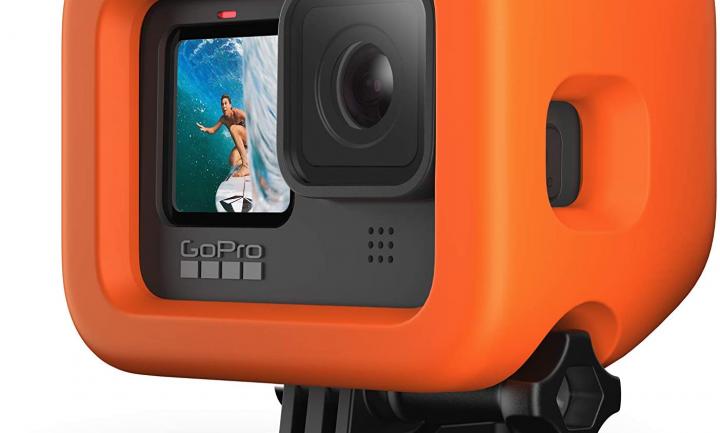 Floaty (HERO9 Black) - Official GoPro Accessory
If you have ever lost a GoPro or are worried about losing your GoPro in the Ocean, this Floaty was made.
Floaty is basically a life vest for your beloved GoPro Camera. It is super easy to spot with its bright orange color.
You can use it for surfing, kite surfing, snorkeling, any water activity. The Floaty surrounds your camera and does not let it sink. Even if you drop it in the sea, it will float and you can easily find it because of its bright color.
Floaty is an official GoPro accessory. It absorbs the shock when you drop it making sure no damages occur to your GoPro.
Because of Floaty's Wrap around design, you can access the front LCD screen at all times, you can access the buttons, the back touch screen as well. Floaty is very easy to mount. It will protect your GoPro with its cushioned padding.
You can even use it in the worst conditions as it has a tether point to make sure it is always secured.
Floaty is an excellent investment and is a must-have for every GoPro user. It weighs only 3.2 ounces.