Image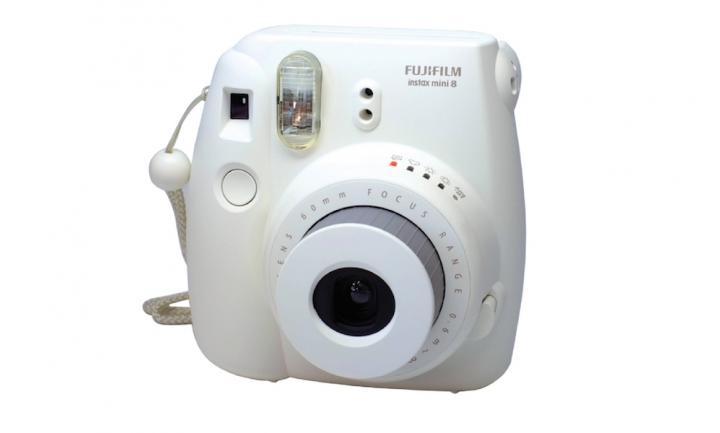 Fujifilm Intax Mini 8 Instant Camera
Intax Mini 8, a compact instant film camera from Fujifilm, is one of the most used cameras around the world. The camera is loved for its perfect mix of features, value, and simplicity and is an excellent choice for both beginners and professional photographers. It's a small and durable package that's easy to use and shoots high-quality pictures, no wonder it's a bestseller.
Features
The camera automatically highlights the best lighting for your shot. It has five different exposure levels to select from: the indoor-night, cloudy-shade, sunny-slightly cloudy, sunny-bright. Moreover, it has a High Key mode that helps you to shoot photos in extreme levels of brightness and softer atmosphere. In addition to that, there's the Fujinon lens which is sharp and gives beautiful shots. It also has macro lens add-ons that will enable you to do close ups with Intax Mini minimum focus distance of 0.6m.
Design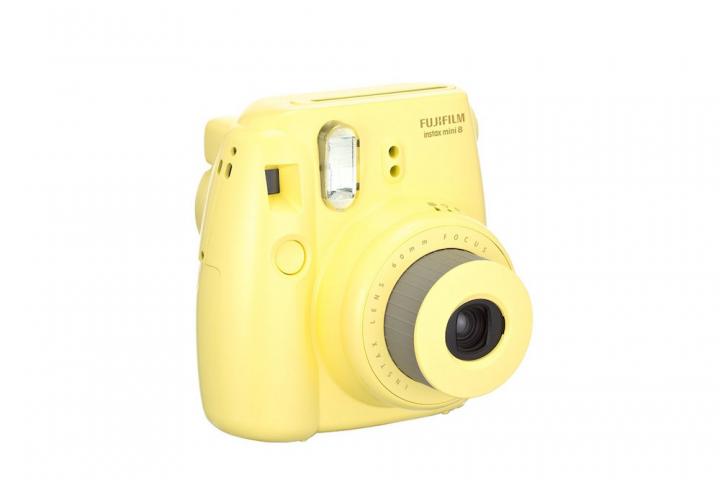 The power button is on the front of the camera. When you press the button, it extends the collapsible lens. The exposure adjustment dial surrounds the lens and is where you'll select the right exposure level depending on your shot.
On top of the hand grip is the shutter button, strategically placed right below the high-performance flash and the viewfinder. At the back, there are the compartments for the batteries and the film packs.
Available in lively colors; white, pink, blue, black and yellow and it's plastic finish, big buttons and chunky lens make the camera look like a kids toy. Its light, weighs 307g, and you can easily throw it in your bag or a large coat pocket without a hassle.
Pros
Fun design and attractive colors

Slimmer compared to previous Intax series

Easy to use

Affordable

Selfie mirror (for Intax Mini 8 models)
Cons
Limited shooting range

Mixed image results
Verdict
It's designed with a perfect mix of value, simplicity, and features. Intax Mini 8 rightfully asserts its position as one of the best entry-level instant cameras available. Despite its small limitations, users are still able to get the best out of it. Want to buy it, check it out on Amazon.