Garmin VIRB Ultra 30 Action Camera
Image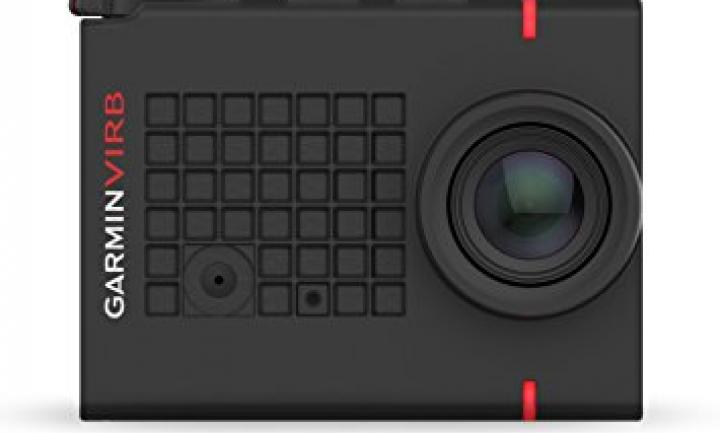 Specs
Max Video Resolution
4K 30 fps
1080P 120/60/30 fps
720P 240/120/60/30 fps
Battery Life
2.15 hours at 1080p/30fps; 1.15 hour at 4K/30fps
Body Size
2.3" x 1.8" x 1.2" (57.5 x 45.9 x 31.3 mm)
Available On
Accessories In Box

Waterproof caseLithium-ion batteryCharging/data cableFlat and curved adhesive mountsStandard and vertical mount adaptersShort and long screwsShort and long extension armsWrenchAnti-fog kitGarmin VIRB stickerDocumentation
The Garmin VIRB Ultra 30 Action Camera is a compact, lightweight and waterproof camera that is easy to use and records spectacular footage in ultra HD. It can record videos in 4K/30fps, as well as 2.7K/60fps, 1080p/120fps, 720p/240fps and 480p/300fps with crisp, brilliant detail.
The action camera comes with 3-axis image stabilization (up to 1080p/60fps) so no matter what kind of sport or adventure you want to record, the footage will come out smooth and not shaky. It also has a high sensitivity microphone that works great even when in the waterproof case.
Users can take pictures in 12 megapixels and 8 megapixels, with burst frames of up to 60fps. It also has manual camera control with live preview and enhanced features for taking night shots.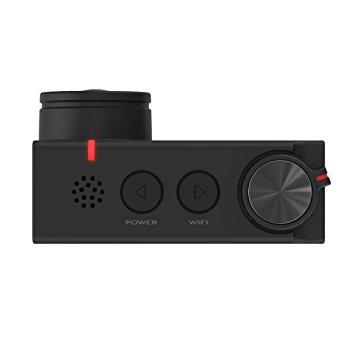 For ease of use, you can control the camera with your voice when it is out of reach or your hands are busy. With its Sensory TrulyHandsfree technology, you can simply say commands like "start recording" or "take a picture" or "remember that" to tag footage for you to easily recollect later.
Easily access relevant performance data with the camera's G-Metrix technology, which includes speed, altitude, G-force as well as heart rate. The built-in Garmin High-Sensitivity 10 Hz GPS, Accelerometer, Gyroscope, Altimeter and Compass help in automatically recording data for you to overlay gauges and graphs on your videos and pictures.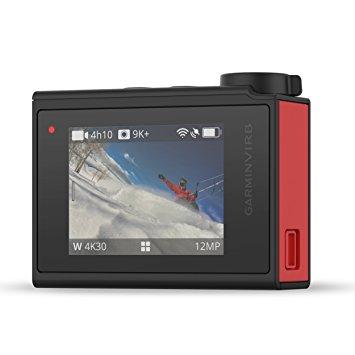 Experience seamless HD Live Streaming capabilities (720p/30fps) with the free VIRB Mobile application that allows users to live-stream on YouTube with just 1 touch! With Bluetooth and Wi-Fi, the VIRB Ultra 30's wireless capabilities will also let you connect to the VIRB Mobile app on a compatible smartphone or tablet. This allows you to make camera setting adjustments, frame the perfect shot, control multiple cameras, and also edit and share footage.
Easy operation also comes in the form of the bright 1.75" LCD color touchscreen on the action camera that lets you see what is being recorded. The intuitive touchscreen features simple menus for adjusting settings, turning the camera on/ off swiftly with the press of a single button, or take a quick picture.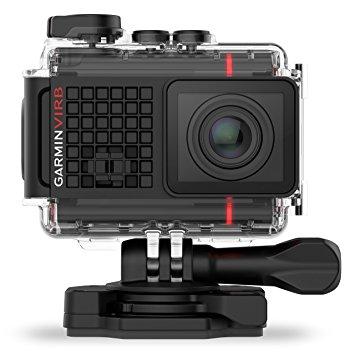 The action camera is waterproof till 40 meters underwater with the included waterproof case. For storage, you can use microSD cards of Up to 128 GB (not included) that are Class-10/UHS-1 microSD card.
The Garmin VIRB Ultra 30 Action Camera uses a rechargeable lithium-ion 1250mAh battery that provides a recording time of up to 2 hours 15 minutes at 1080p/30fps, and up to 1 hour 15 minutes at 4K/30fps.