Gitup G3 Duo Pro Overview
Image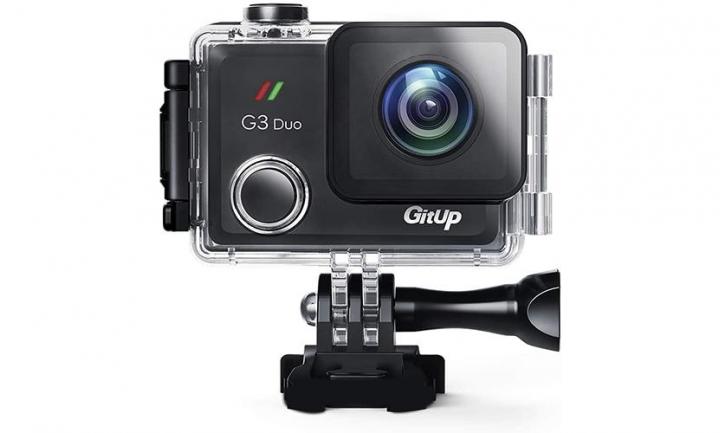 Available On
They say classics never go out of style, which is exactly why GitUp G3 Duo Pro is still staying relevant in the action camera scene. If you are not interested in fancy video modes and a plethora of options to get lost in, this is the action camera for you. With a clean and compact design, 170° wide-angle video capture, Sony "Exmor R" CMOS Sensor, and a bundle of goodies that come with the camera at a low price tag, GitUp G3 Duo Pro is definitely a go-to device to get yourself into the action video production.
 
The package includes:
1x Action camera
1x Waterproof case - Which makes the camera waterproof up to 30 meters
1x Bar mount
1x USB data/Charging cable
1x Tripod Mount
1x Connector
1x Screw
2x 3M sticker
1x Lens cover
1x Flat adhesive
1x Curved adhesive mount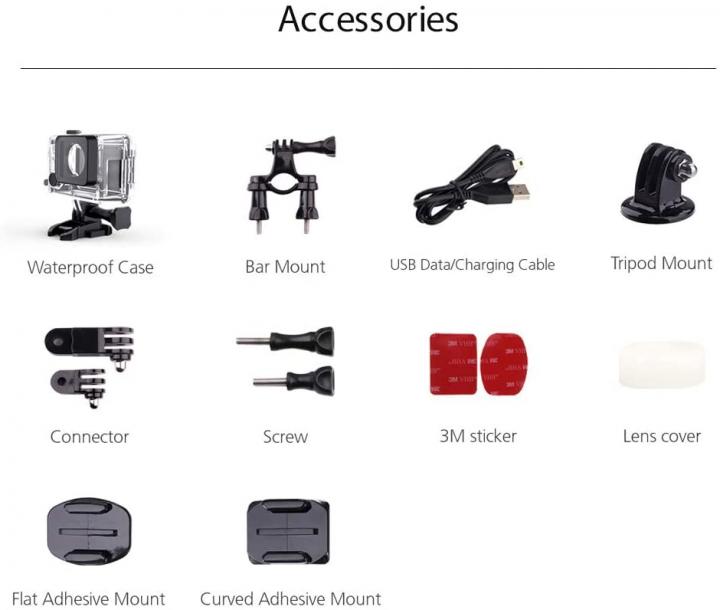 Why should you consider purchasing GitUp G3 Duo Pro?
Simplicity is sometimes beautiful: capturing the perfect moment with an action video produced in up to 2880 x 2160p at 24 frames-per-second, or a photo at up to 4032 x 3024 megapixels might be all that you actually need. It's your expression of skill in the moment that matters. 
This, by all means, does not imply that GitUp G3 Duo Pro outputs bad quality content. The camera's technical performance is not lacking at all. Its power comes from a rechargeable, lithium-ion 1200mAh battery, 1/2.3 type back-illuminated Sony image sensor, and an F2.8 aperture lens with 7G glasses and a 170° field-of-view. Gyroscopic stabilization reduces the shakiness that comes with the wide-angle video recording.
The footage you make is saved in .MP4 format on a micro SD card (with up to 128GB capacity) and can be previewed on a 2" LCD touch-sensitive display. GitUp G3 Duo Pro has a built-in microphone, and it supports an external stereo microphone as well. You can connect the camera to other devices via the built-in wi-fi and Bluetooth. The firmware, which you can download from the GitUp website, is regularly updated to the clients' needs and suggestions.
What makes GitUp G3 Duo Pro a bad deal?
The lack of 4k video recording cannot be overlooked in the world where 4k became a standard thanks to the expansion of the action camera market. There are other companies out there that offer more technically complex products for a few dollars more. However, with that also comes a steeper learning curve of action video production. The advertised built-in motion detection works for video only, which might be a deal-breaker for some. 
Overall, GitUp G3 Duo Pro is an excellent action camera for anyone who just wants a simple product with good performance at a fair price.