GoPro Hero 4 Black Vs. GoPro Hero 5 Black
Image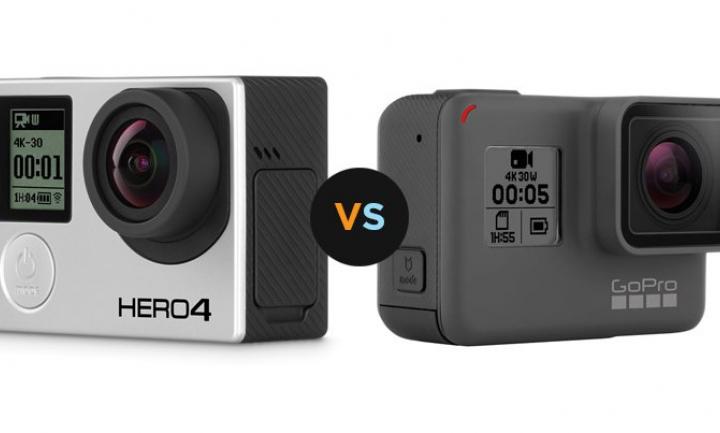 GoPro has been in the market for a while now, and has created a place for itself in the leading action and adventure cameras to choose from. With the newest release of their GoPro Hero 5 Black, camera enthusiasts have been comparing the features of the new model with the older one of GoPro Hero 4 Black, which was one of GoPros most popular cameras before this.
Here's a detailed comparison of the GoPro Hero 4 Black vs. the GoPro Hero 5 Black. Lets see which one fares better!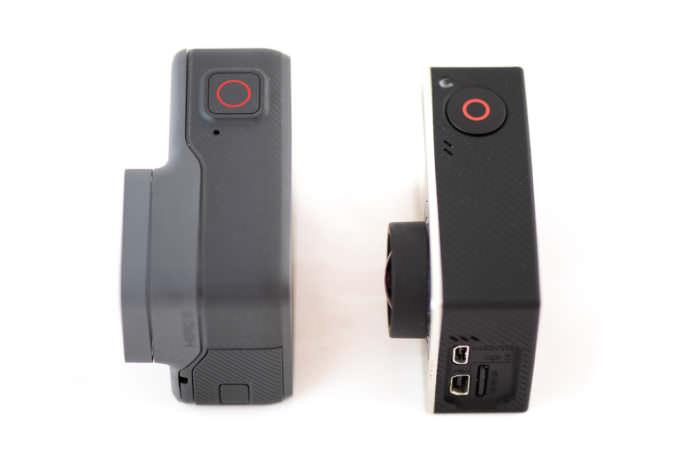 Size and design
To look at, both the GoPro Hero 4 Black and the GoPro Hero 5 Black look the same and feature a rectangular shape, but the GoPro Hero 5 Black camera now seems to have a smoother surface and design.
The Hero 5 is slightly larger and heavier at 118g, as compared to the 87g of the Hero 4 Black (but 150g with the housing). Unlike the previous Hero4 cameras, the Hero5 Black doesn't need an external waterproof case, as it is waterproof till 30 feet underwater without any additional case.
Touchscreen
A big addition in the GoPro Hero 5 Black is that of a touchscreen that allows easier navigation of functions, and this was a feature unfortunately missing in the GoPro Hero 4 Black.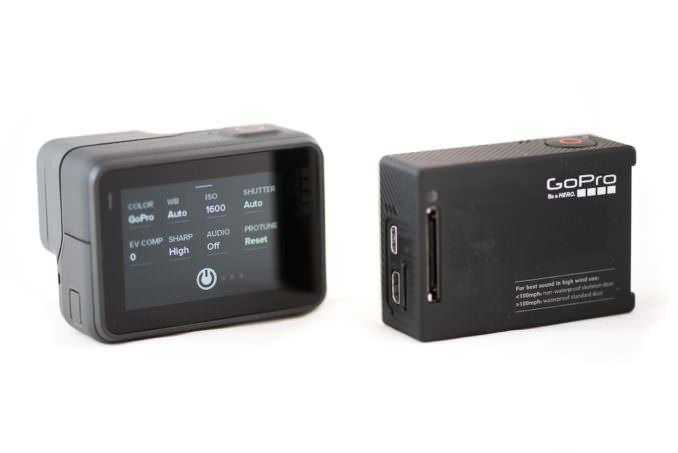 Voice controls
Another interesting feature not available in other GoPro models is that of voice control, which has been included in the GoPro Hero 5 Black. Get used to a hands-free approach, as it can understand and execute easy voice commands. Just address the GoPro by its name and give a verbal command, like "GoPro start video" to start recording footage.
These commands can be used to power on and off the camera, start and stop time-lapse, as well as tagging important moments. You can also use these voice commands simultaneously, so taking pictures while recording is also possible.
Video recording
There isn't really any difference in the video recording features and resolution of the two cameras. Both are capable of recording videos in 4K at 30, 1080p at 120, and 720p at 240, with the only difference being that many users have claimed the Hero 5's footage is superior to the previous cameras. This is because of the range of features and settings that come with the Hero 5 to provide smoother and less distorted footage.
The GoPro Hero 5 Black also features a sophisticated video stabilization system for less shaky recording. This option isn't available for 4K recording, but definitely betters the quality of videos taken in 1080p.
The Hero 5 camera even includes a new linear field of view that helps in diminishing fisheye distortion in-camera. Both Hero 4 and Hero 5 shoot in NTSC or PAL video formats, and produce H.264 MP4 file format videos.
Still Pictures
Both the GoPro Hero 5 and GoPro Hero 4 Black have 12MP camera resolution for taking still pictures, but the Hero 5 comes with more camera options than its previous version to deliver sharper, cleaner and brighter images in comparison.
HDR
GoPro has been endorsing their HDR features included in the GoPro Hero 5 Black since its release, but they call it as 'wide dynamic range' instead. The new system allows you to capture extra detail in shadows and highlights, and there is also a new RAW image format.
Audio
The GoPro Hero 5 Black comes with a huge improvement over its previous version due to its capability of recording stereo audio directly. This provides clearer audio in video that isn't distorted by wind and other noises.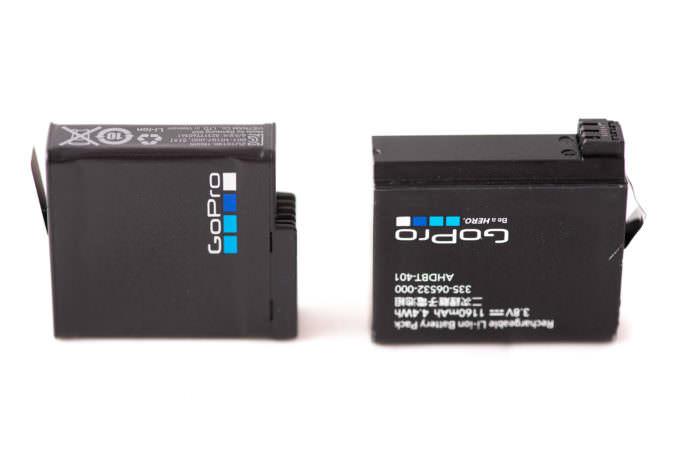 Battery
Apart from the fact that GoPro has added a slightly bigger battery in the GoPro Hero 5 Black at 1220mAh vs. 1160mAh in Hero 4, they have also redesigned it to provide a higher battery life that can be expected to be 20% to 70%.
GPS
For the first time, the GoPro Hero 5 Black also comes with a GPS function. Apart from geolocation functions, this even helps in promoting the idea that the Hero 5 is a companion to the GoPro Karma drone, with which it was released.
USB
A small but significant upgrade has been the inclusion of the most up-to-date USB Type-C connection in the GoPro Hero 5 Black, as opposed to the mini-USB technology used in the previous GoPro action cameras.
Conclusion
GoPro action cameras are definitely worth considering when looking to purchase a new action camera. While the GoPro Hero 4 came with advanced features that make recording and taking pictures a breeze, the GoPro Hero 5 takes it one step further.
There have been some significant upgrades in features, with the addition of new and innovative technology never used in GoPro cameras before. Switching up to the Hero 5 is a great idea if you are looking to buy an action camera that is sleek, stylish and robust!