GoPro Hero 5 Black Action Camera
Image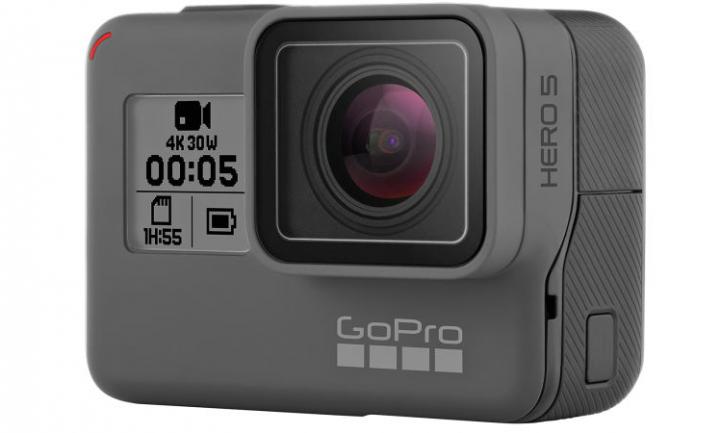 Specs
Max Video Resolution
4K 30 fps
1080P 120/60/30 fps
Available On
The GoPro Hero5 Black is the newest addition to the line of leading sports and action cameras offered by GoPro. The company has put the best of features in this new camera, which released along with a new GoPro Hero5 Session, and the new model is definitely a rank above the previous GoPro Hero4 Black and Hero4 Silver.
The Hero5 Black can record videos in amazing 4K at 30fps, 2K at 60fps and 1080p at 120fps. It also features a 2-inch touch screen on the back of the camera that allows users to view the angle and settings for their shot, as well as replay the footage later on for viewing.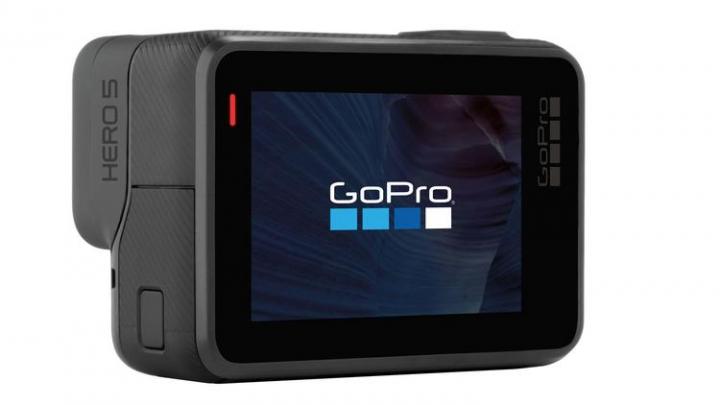 It also features image stabilization that makes capturing footage while moving less shaky, and this is a great addition to the camera as taking videos of action and sports activities becomes much easier. There is also GPS built into the camera and aides in tagging location data to a clip.
Physically, the camera still looks like a small rectangle but it now seems to have a smoother surface and design. Unlike the previous Hero4 cameras, the Hero5 Black doesn't need an external waterproof case, but just like the Hero Session, it is waterproof till 30 feet underwater without any additional case.
Get used to a hands-free approach with the Hero5 Black, as it can understand and execute easy voice commands. Just address the GoPro by its name and give a verbal command, like "GoPro start video" to start recording footage. These commands can be used to power on and off the camera, start and stop time-lapse, as well as tagging important moments. You can also use these voice commands simultaneously, so taking pictures while recording is also possible.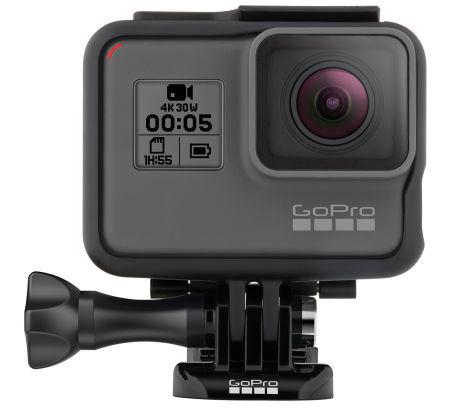 But apart from the great hardware and software features, the camera will also come with its new cloud service called GoPro Plus, which allows users to store all their recordings automatically to the cloud and access it from anywhere using Wi-Fi, for viewing, editing and sharing through its Quik and Splice apps. The cloud service costs $5 per month, and also works as a backup for all your media, though this automatic cloud storage is done only in 1080p at 30fps regardless of what resolution it was recorded in.
The GoPro Hero5 Black will be available for $399.99 and can be bought starting 2 October, 2016. It can also be bought as a bundle with the new GoPro Karma Drone for $1099.