GoPro Hero 6 - Features And Release Date 2017
Image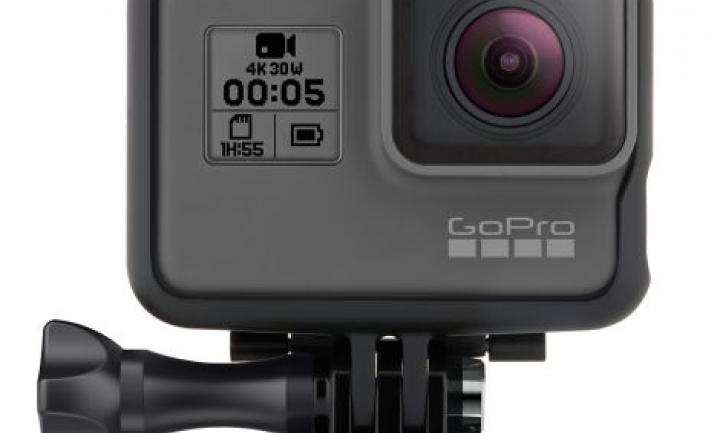 Update 23/06/2017: In a roundtable interview with the press at the GoPro Mountain Games, GoPro CEO Nick Woodman hinted at a feature we may be seeing in their next action camera saying, "it'll be bitchin'." He seems very excited about the Hero 6 and says, "You all are gonna flip. You're gonna love it."
The Hero 6 will come with better color according to Woodman who said, "We're doing a better and better job of getting you better and better color in the camera itself so that's something we improve on all the time. Hero6 definitely makes some significant advancements in that area. So look forward to that."
UPDATE 16/02/2017: Good news for fans who have been eagerly waiting for the release of the GoPro Hero 6 action camera – the company has finally confirmed its release!
Company CEO Nick Woodman has confirmed that the new Hero 6 action camera will be released in 2017 saying, "There will be new cameras and other accessories released during the year and new camera namely being Hero 6. But we're not going to share any information as to the timing or any other details around the release of those new products as you can imagine."
At CES 2017, Woodman also disclosed his vision of a "spherical" GoPro action camera that will let users edit 360-degree footage in the way that they want, and then easily share it with friends and family.  
The latest from GoPro was their Hero 5 Black and Hero 5 Session, and they were both received very well, despite the declining reception of their previous cameras. The two were very popular during the holiday season and are still in high demand, creating curiosity of what the next action camera from GoPro will hold. 
GoPro Hero 6 release date
The GoPro Hero 6 is already a topic of discussion, but there still may be some time for the camera to surface. The Hero 5 was released much later than expected in October last year along with the companies GoPro Karma Drone, where most of the time was taken to perfect its features. So the same could be possible for the Hero 6 as well.
Though, this doesn't mean you don't have reason to be excited about the next installment in their range of cameras!
Features to expect
GoPro usually tries to improve on their previous features to provide a better experience to customers. The Hero 5 had some issues with battery and the next camera should be able to address that. An extended battery life will greatly help users in making the most of the camera. A higher battery life will also make it more appealing to consumers who have still not joined the GoPro bandwagon.
The added voice control feature in the Hero 5 also have a slight problem because the camera sometimes gets confused with the sounds around the users, and is unable to execute the operation. Improving upon this feature will also help give them an edge over many other action cameras in the market, which boast a smaller price tag.
Check back on this page for more new and latest information about the GoPro Hero 6.