Image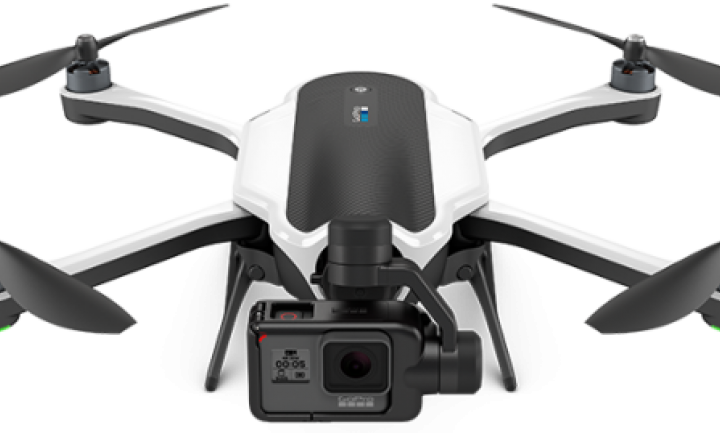 Accessories In Box

Karma Controller, Karma Stabilizer, Karma Grip, and the Karma Case.
The GoPro Karma Drone has been one of the most anticipated aerial machines till date, and the leading action and sports camera company GoPro has finally launched the drone!
Released along with the new GoPro Hero5 Black and GoPro Hero5 Session, the drone has been described by company CEO Nick Woodman as "more than a drone," which has the capability of recording footage in the air, handheld or mounted.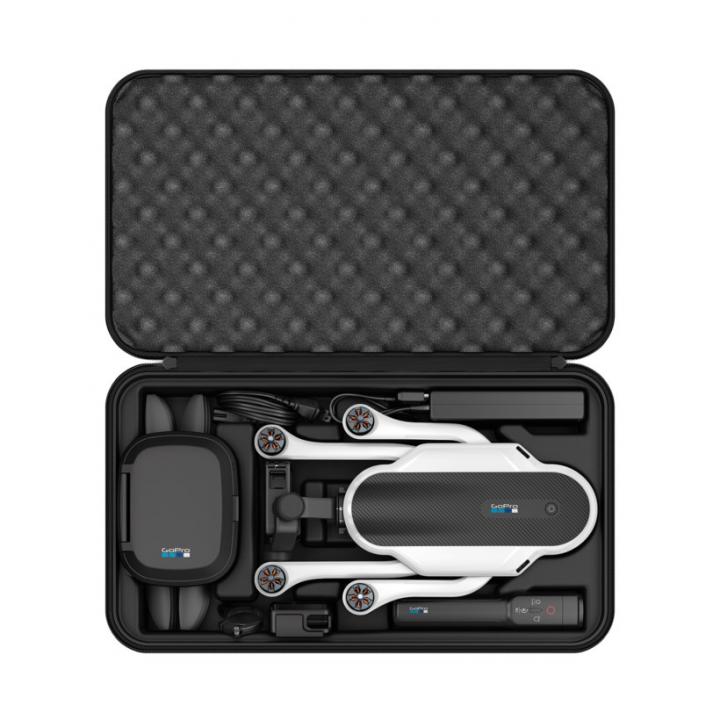 Design
The drone has been created keeping the needs of consumers in mind, and features a very portable design that can be folded and kept in a bag for easy travelling. In fact, it comes along with its own Karma Case that features a shell case for a hard exterior, a foam cut-out interior, an ultra compact design and even has a built-in shoulder mount.
The drone itself is lightweight and weighs just 1006g, making it easy to carry around. It has replaceable arms and comes along with a Karma Stabilizer, Karma Grip and Karma Controller, which all together offer a seamless flying experience.
Camera
The GoPro Karma Drone does not come with a built-in camera but is compatible with the GoPro Hero 4 Black and Hero 4 Silver, as well as the new GoPro Hero 5 Black and GoPro Hero 5 Session. The camera can be attached to the drone using the Karma Stabilizer, and the camera offers 4K video recording, GPS, Bluetooth, and voice control, among other features.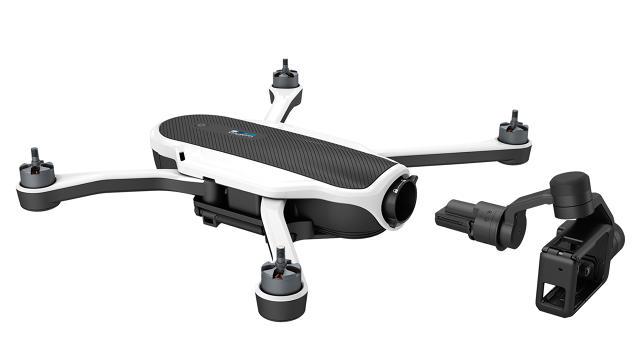 Karma Stabilizer
The Karma Stabilizer provides ultra smooth aerial footage that allows users to take some amazingly beautiful shake-free videos while flying the drone. It is a 3-axis stabilizer that has a -90° to 0° (down and up) range of motion, and weighs just 230 grams.
The amazing part is that the stabilizer is removable, and can also be used with the newly released GoPro Karma Grip for ultra smooth footage on the ground as well.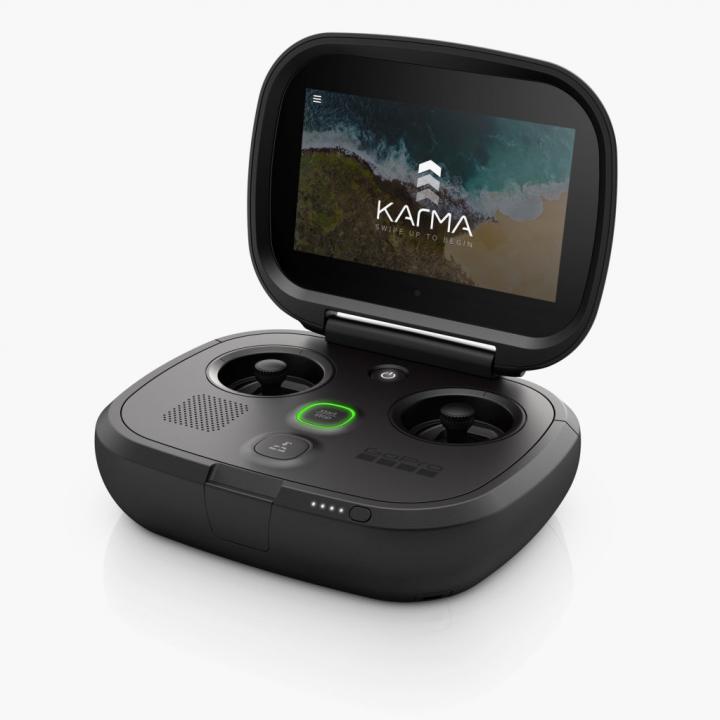 Karma Controller
The Karma Controller has a brand new design, different from other remote controllers available in the market right now. It has been created for new-age fliers and has features similar to game controllers for a familiar feel and ease of use.
Instead of having multiple controls on the body, the Karma Controller features a clean and sleek design with a clamshell body. It weighs around 625g and is equipped with a built-in 5-inch touchscreen that allows users to view what they are recording on the drone's camera in FPV.
It has 720p screen resolution and maximum brightness of 900 nits. With an operating frequency of 2.4GHz, it offers one-touch operation for takeoff and landing. It has a long battery life of about 4 hours, and can be completely charged in approximately 2.5 hours.
Users also have the option of flying the drone using the GoPro Passenger app, which even allows friends to view your flight and control the Karma while you fly it!
Flying specs
The drone has a maximum flying speed of about 35mph and a maximum distance of about 3,000m. Its flight altitude is 14,500ft (4,500m), while the maximum wind resistance is 22mph.
Users will have a very easy time flying the drone as it has been created with ease of use in mind and has a much simpler way of flying. It even offers various automatic operating modes, like Dronie for zoomed in selfies, Cable cam for switching from one pre-defined point to another, Reveal that pans till the subject is in focus, and Orbit that takes a continuous circular pan around the subject.
GoPro has also taken the time to ensure that the drone is safe for their fliers, since it has built in no-fly zones, as well as an immediate Land button that ensures the drone returns back immediately. You also wouldn't lose your drone or break any law unknowingly.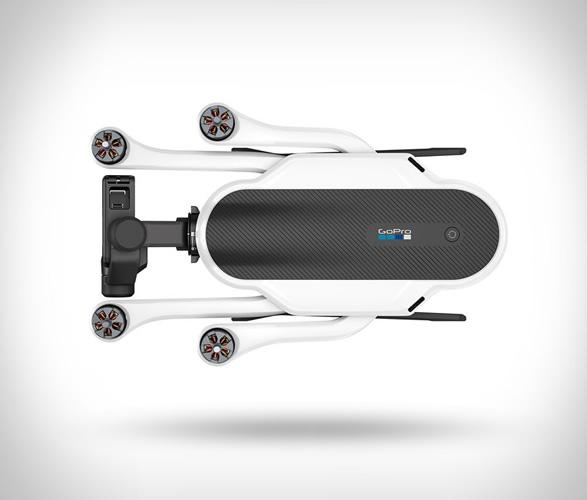 Drone Battery
The Karma uses a 14.8V 5100mAH Li-Po battery that is 75.4Wh. It provides a flight time of about 20 minutes on a complete charge that is quite good for a drone its size and with its capabilities. The Karma battery also takes about an hour to completely charge.
Price and availability
The GoPro Karma Drone will be available for sale on 23 October 2016, and can be bought for $799. It can also be bought as a bundle with the Hero 5 Session for $999, or with the GoPro Hero 5 for $1,099. The Karma drone comes along with the Karma Controller, Karma Stabilizer, Karma Grip, and the Karma Case.