Image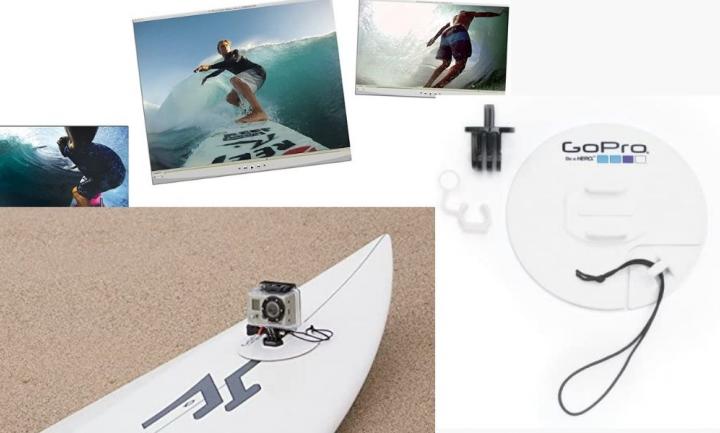 GoPro Surf HERO Expansion Kit
You can attach your camera housing to your surfboard or your kayak using this Hero Expansion kit.
This Kit is compatible with every GoPro camera except for the Digital Hero 5 Wrist Camera.
It is super affordable and is an accessory offered by the official GoPro store.
You get an FCS compatible mount, an oversized stick-on mount, and a leash in this Hero Kit.
You can use the FCS mount to attach camera housing to your board by installing the FCS center fin plug into the board.
You must use a strong adhesive with this kit and let it sit for a few hours before taking it in the water.