GoPro's New 360 Camera, Fusion – Features, Price And Release Date
Image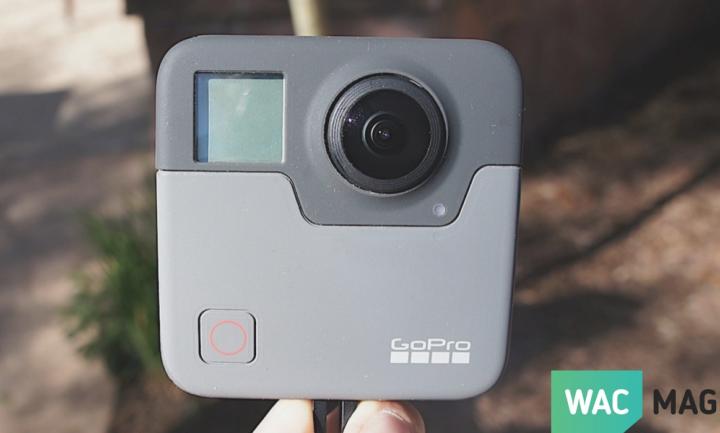 It is a bit of a surprise that GoPro is revealing any details about their newest product to hit the market before it actually releases! The company is soon to launch their new 360 camera, called the GoPro Fusion, which is the first step for them towards virtual reality.
GoPro has given us a sneak peak of what its new camera entails, and here's everything we know about it so far.
Keep checking the page for updates!
GoPro Fusion features and design
Design wise, the GoPro Fusion has a distinctively different shape than the company's previous GoPro Hero 5 Black and Session. Instead of being rectangular or cube, it is a square much bigger in size and about an inch thick. However, similarities in the two-tone gray finish and the rubbery texture on the body can be seen.
The camera works by using two 180-degree cameras, one on the front and one on the back and together they record 5.2k 360-degree footage. The editing feature called OverCapture is what later lets users create the complete video. After you shoot everything at once, you can then pick the angles, zoom, pan, and transitions that you like, also allowing you to view your footage on flat screens.
gopro_fusion_relive_reality_-_overcapture
The front also has the quick capture button and a small, monochrome LCD screen. The Fusion can be attached with a multi-accessory mount that lets you use it with almost every GoPro accessory.
There hasn't been any confirmation on whether the VR camera is waterproof or not, but it should at least be as waterproof as the previous Hero 5 is, if not more. Using the same logic, it should also have GPS and voice control abilities.
GoPro Fusion release date and price
This is an exciting move for GoPro and fans are waiting to see what more GoPro can offer. These features are just the tip of the iceberg, and we will soon find out more.
The price of the camera is still unknown but it should not be too much higher than the Hero 5 because while it does have two lenses it is missing an LCD touchscreen.  
As of now, there is no official release date disclosed by the company, but they are aiming for the GoPro Fusion release date to be somewhere towards the end of the year. But before that, they are inviting some faithful beta testers to try out their new product in the summer as part of their Pilot Program.