Image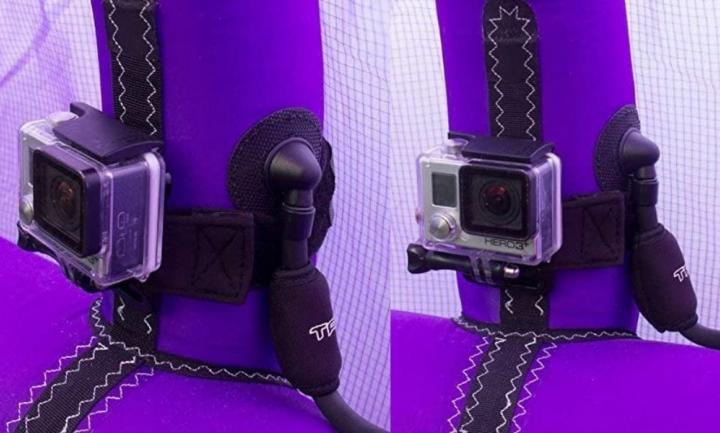 Kite Surfing Strut Mount for GoPro Hero 8 7 6 5 Black
This strut mount for GoPro is by MEINUOKE. It is one of the best Kite Mounts for GoPro. You can get a very unique camera angle using this strut mount.
This accessory will stay put in the position you set it to without moving even an inch. It is completely waterproof.
You can enjoy kitesurfing, knowing you shall obtain excellent footage without any fear of damaging your gadgets.
This kite mount is made of superior quality Velcro strap and was designed to be mounted on your kite. It is much more stable than the kite mounts that are available in the market. You only need a few seconds to install it and secure it.
This Kitesurfing Strut Mount is super flexible and you can adjust it however you like.
It is very light in weight and will not hold you back in any way.
You get one thumbscrew, the super quality kite strut mount, and a safety tether when you purchase this GoPro accessory.