Image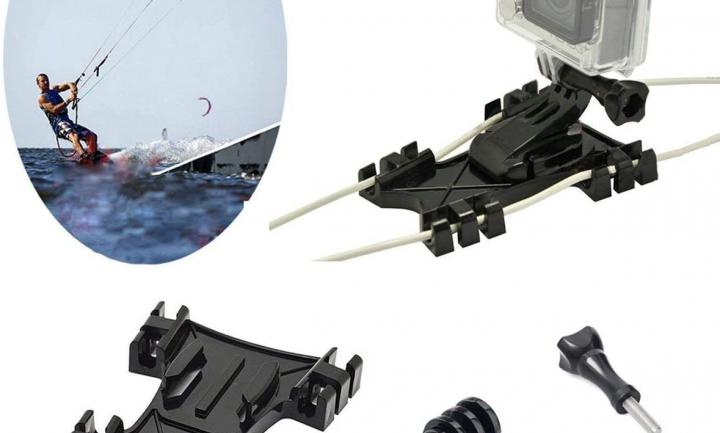 Kitesurfing Kite Line Mount
This Kitesurfing Kite Line Mount is by The Williamcr Store. This Kite Line mount is for most four-line kite bars.
It does not limit bar performance in any way nor does it interfere with the rider's experience. It is very easy to attach and will stay steady throughout your session. You can use its anti-slip buckle lock to make sure that the buckle is stuck to the mount securely.
This Kite Line Mount sits a bit off center from the power lines and hence the lines are mostly not captured in the footage.
You can record excellent footage using this kite line mount and have a splendid kitesurfing session.
You can easily use this line mount. It is convenient and easy to attach and remove. You can capture excellent videos and photos while riding the board without any interference.
This Kite Line Mount is an amazing companion for every kitesurfer.