Image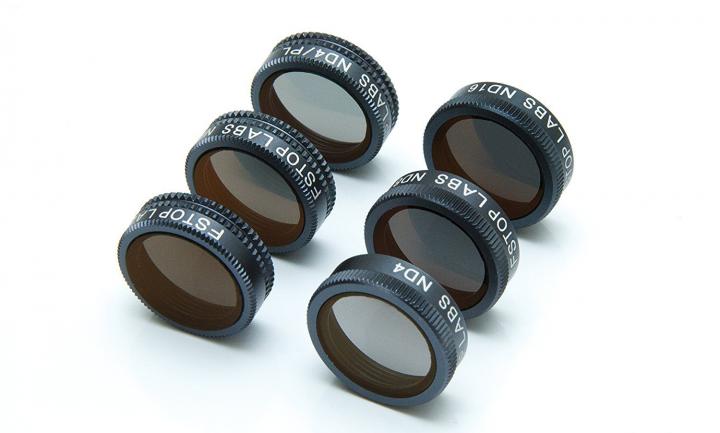 Lens Filters 6 Pack for DJI Mavic Air
These DJI Mavic Air Lens Filters 6 Pack has been specially designed for the 4k Gimbal Video Camera on the DJI Mavic Air and offers great compatibility. They easily pass the startup initialization sequence and can even be kept on the when putting the drone on. The 6 filters that are included in this pack are - ND4, ND4/CPL, ND8, ND8/CPL, ND16, ND16/CPL. Here, ND means Neutral Density, while CPL means Polarizer.
These lenses have been made with an aircraft grade 6061 anodized aluminum that is high quality and durable. The crystal clear glass offers high definition video, while the multi-coated optics help in minimizing reflections and flares, improving the image quality. The lenses also have a Hydrophobic Nano coating that reduces fingerprints on the surface, fog, water, and dust.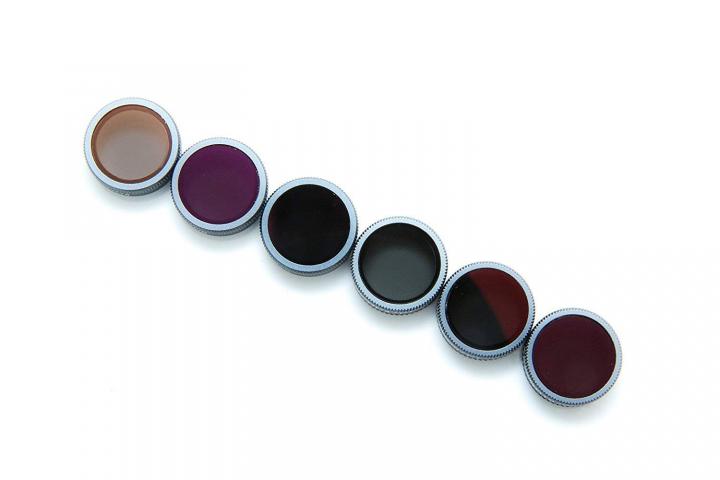 Use these lenses with ease and attaching and detaching them is simple. They also come with a padded rigid carrying case to keep them safe when not in use. While firmly attached to the camera, they can be easily rotated to get the right polarization angle. It comes with a lifetime warranty as well.