Make your studies more interesting with these 5 tricks
Image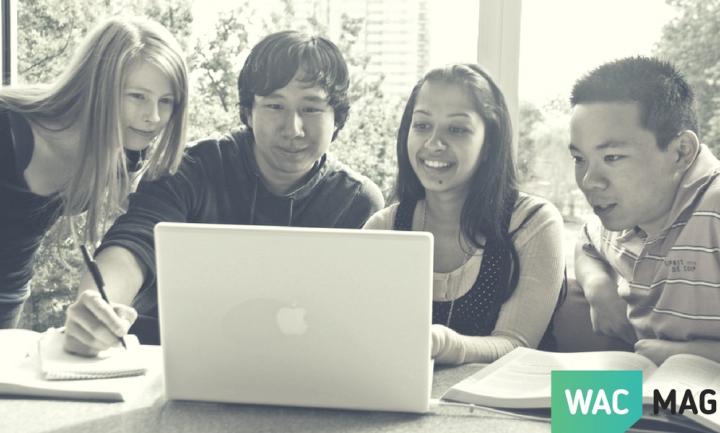 Studying can sometimes get very boring. With an extensive number of assignments and exams, it can also get very monotonous. But if you want to get good grades and stay ahead of the competition, it is very important to study well and give your best in the exams. But if you dislike something and are unable to concentrate on it, then it can become a major problem. Studying subjects that you do not like can get a bit tedious as you are unable to find interest in them. This causes the main problem of failing to sit with those particular books.
But did you know that studying does not necessarily need to boring and uninteresting? Thanks to the recent developments in technology and the up-gradations in the academic systems, it is no longer a very tedious task to study for your assignments and exams. There are many professional experts who can guide you and help you to complete your assignments on time or you can turn to different software and sites to help you find the best aids for studying.
You can make your studies more interesting with the help of these 5 tricks.
Use different reference books
Using different types of reference books will help you to make the whole matter interesting as you will get many different types of languages. When you are reading the same thing over and over again you automatically get used to it. You can actually buy and sell college books for cash in order to get different types of reference books. The more reference books you refer to, the better the information you will be able to collect. At the same time, once you are done with the particular books you can sell them back on the site, thus earn some money to purchase a fresh stock of books. Renting books is also a very good idea for students looking for reference books.
Utilize studying apps
There are many different apps available online that are dedicated to making your studying easier. There are very good apps for planning, that will help you make the whole planning process more interesting. So when you are using such apps, it is very important to keep yourself interested in the process. There are many apps as well that will help you to take notes or keep a tab of the classes you are supposed to take. These apps will definitely make your studying process easier and more interesting.
Group studying
When you are studying together, you will feel more interested to study. You can get together with a few different students who are studying the same things as it will help you to study well together. When you are studying together, you will also be able to solve all your doubts and problems. Studying together will help you to keep your schedule in place as well. Group studying is a great way to kill monotony as well. When you are with a group of friends there is a sense of competition which allows you to do better in your assignments and exams.
Take short gaps
Taking short gaps between your study sessions will help you to concentrate better. You can either do anything you like or take a small nap between the different subjects you study. This is a great way to keep track of your studies but take some rest at the same time. When you are continuously studying one particular subject, your brain gets used to it and it becomes difficult for you to concentrate. When you take a short nap in between or go ahead and do something else, you will help your brain to rejuvenate. This helps you t o concentrate better and you will be able to retain all that you study.
Use the space well
Try and keep your space well organized. You can use different posters that will keep you motivated. You can also put up different sheets filled with things you need to learn up on the walls in the area. Make sure to keep your study space clean and clutter free. Incorporating light colors will help your mind relax and you will be able to concentrate better.
When you are looking for ways to make your studying time more interesting, you can incorporate these tricks. This will help you to study better and make the whole process easier. It is always a good idea to take up subjects that you love so that studying becomes an interesting process. But if you are unable to do so, the above tips will ensure that you can add some element of interest to it. But make sure that you do not end up distracting yourself while incorporating these tricks, especially if you are using your smart devices while studying.