Image
Neewer NW-ZI-Rider 2 3 Axis Portable steady multi function stabilizer
Compatible with GoPro cameras, the Neewer NW-ZI-Rider 2 3 Axis Portable steady multi function stabilizer is a huge favorite among photographers who work the roughest terrains. You can expect exceptionally stable footage when using this stabilizer.
Outstanding Features
With a weight of 839gand dimensions it is easy to haul around and its set up is simple as well.
For ease of operation there are three buttons situated on the control stick that operate the tilt in and roll in and pan modes. It offers you 3 modes; the pan and tilt follower, the pan following only (no tilt) and the no pan and tilt (locked off)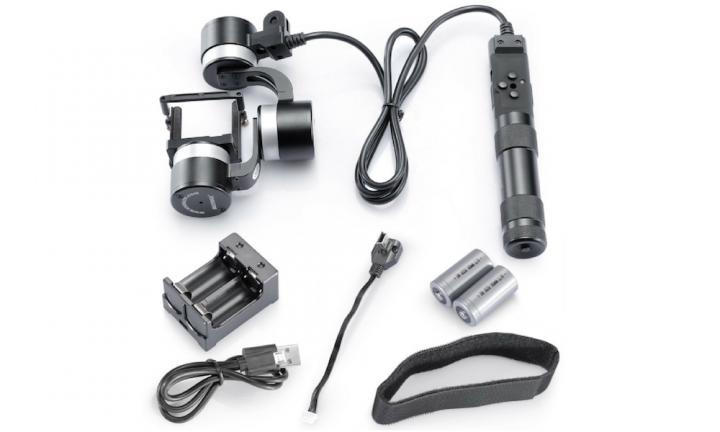 Incredibly, its built-in rechargeable battery of 900mAH can run for over four hours during a nonstop shoot. It has a maximum five hours of use.
It self calibrates when turned on. However, you may have to do the calibration manually when you are opening the gimbal with the horizontal deviation, the temperature variation changes drastically or when you (optimum temperature is 20 to 45 degrees celcius) or when the handheld gimbal has been off for a long time. Instructions for the calibration procedure are indicated in the manual.
Conclusion
The Neewer NW-ZI-Rider 2 3 Axis Portable steady multi-function stabilizer is compatible with GoPro Hero1, Hero 2, 3, Hero 3+ and Hero 4 cameras. Two features have given this stabilizing gimbal a standing ovation with users. It comes with an extension road that allows you to be able to achieve long distance shoots. This is in addition to self calibrating  when turned on.