Image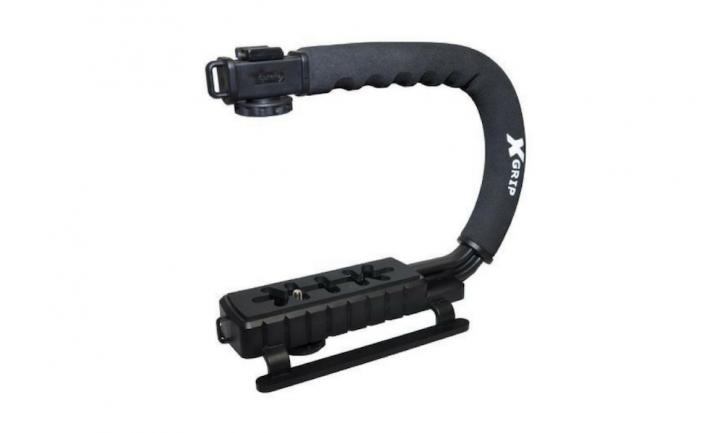 Opteka X-Grip Professional Action stabilizing handle
Made with both the professional and amateur camera operator in mind, the Opteka X-Grip Professional Action stabilizing handle is ideal for rugged terrain and intense movement like uphill running.
Outstanding Features
Measuring 10x8.5x3.8 inches and weighing one pound, this stabilizer has amazing stability which results in incredible footage. The handle is cushioned which keeps it comfortable in your hand; a quality that is priceless especially when you carry it for long periods of time.
It is made from impact resistant, high grade ABS plastic making it durable and hardy. Its one unique and popular feature is the handle. This makes it easier to walk around ideal for shooting extreme sports like skateboarding or water boarding. It weighs 375g without the devices which is comfortable to carry around.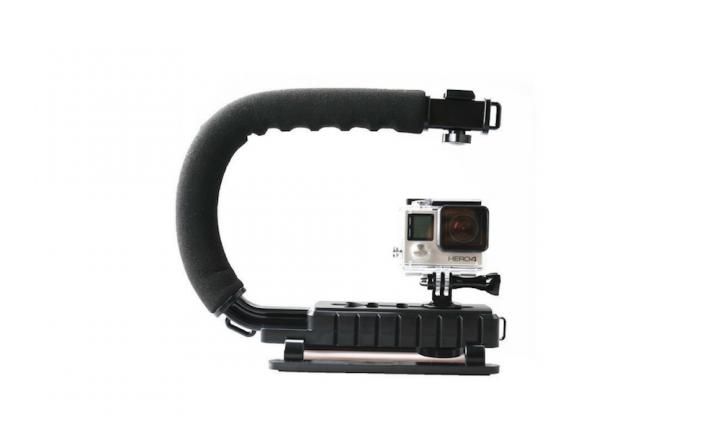 Apart from GoPro cameras, it is also compatible with other camcorders and compact cameras that have the ¼-20 thread. It has a tripod thread screw for connecting to cameras. Your camera must have the tripod thread hole in order to attach to the Opteka grip.
It is works best with GoPro Hero 3, Hero 3+ and Hero 4 cameras.
Conclusion
The popularity of the Opteka X-Grip Professional Action stabilizing handle in general is undeniable. However, the most favored feature with the users is its detachable hot shoe attachment that you can use to add a flash, a microphone or a video light.