Polaroid XS100i Wi-Fi Extreme
Image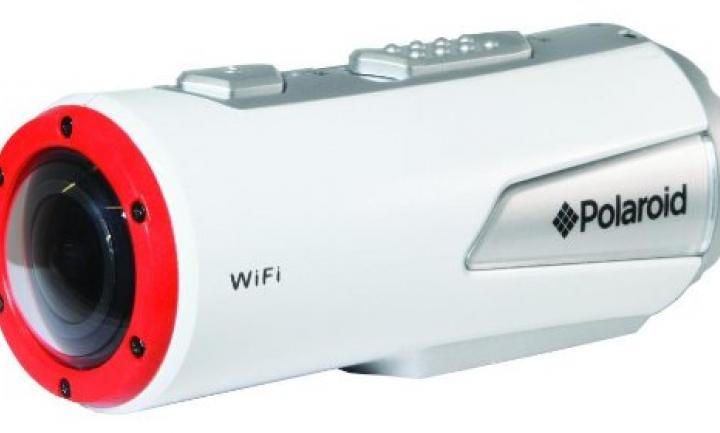 Specs
Max Video Resolution
1080P 30 fps
720P 60/30 fps
Available On
Accessories In Box

HDMI/USB Cable,  Mount-Lock + Key,  Secure string,  Carrying pouch,  Bike Mount,  Manual
The Polaroid XS100i Wi-Fi Extreme is an exciting action camera that is great for capturing footage of adventure sports. It has the perfect combination of functions, quality and durability to provide easy recording as well as amazing features like G Sensor, Dual File Recording, Vibrates, Ultra Light, etc.
This action camera features a 1 /2.5" CMOS Image Sensor with a F2.8 Fixed Focus Ultra Sharp Glass Lens. It has a distortion free 170 Degree Ultra Wide Angle Lens as well as auto-adjusting White Balance, ISO, Scene and Exposure Auto Control. With a Light Sensitivity of >1.4 V/lux-sec, the camera is capable of recording in different file format: Video - H2.64 MPEG4, Photo - JPEG
The camera features HD recording and can record in these resolutions:
1080p: 1920 x 1080p / 30FPS / 16:9
960p: 1280 x 960P / 30FPS / 4:3
720p: 1280 x 720 / 60FPS (Slow Motion) / 16:9
720p: 1280 x 720 / 30FPS/ 16:9
The 16 MP camera is also great for taking stills and can take pictures in different resolutions: 16MP, 5MP, 3MP, VGA. Photos can also be taken in different modes: Single / Burst (x10) / Time Lapse (5,10,30,60).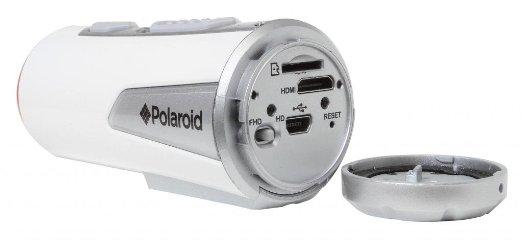 The camera also features built-in Wi-Fi so users can easily adjust the settings, use remote control and share the pictures and videos taken on the camera. It is waterproof till 30'/10m and thus can be used for recording water sports as well.
It features professional sensors for Low-Light Performance and G-Sensor with auto-rotation for easily figuring out which end of the camera is up. It also has a vibrating feature that allows users to know whether a function has been carried out when visual confirmation isn't possible.
The camera has an aerodynamic design and its shockproof exterior helps in minimizing wind noise. With single-button recording, it is super easy to operate and use this camera. It also features dual file recording so with every video that is recorded in HD, an additional smaller file is also created. This makes it easier and more efficient to upload and share the file. 720P recording also has an adjustable frame rate and thus users can easily take slow or fast motion shots.
This anti-shake camera supports Micro SD cards of up to 32GB and also has an iOS and Android app. With Auto Power Off functions, it has a range of about 8M+ and a 1200MAH built-in battery with a recording time of approximately 2.5 hrs.