Image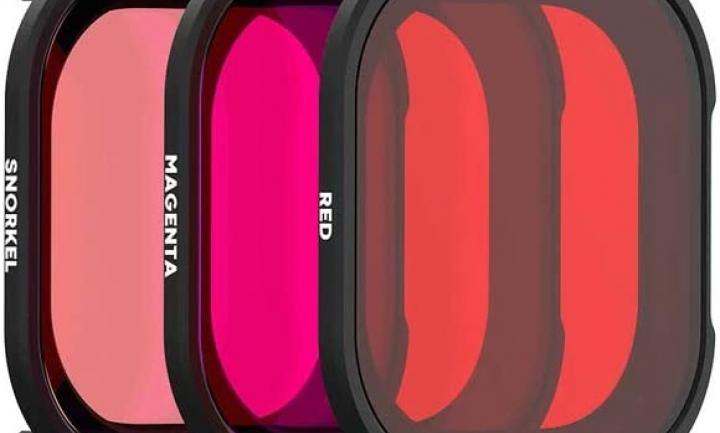 PolarPro Dive Filter For GoPro Hero9
This divemaster filter kit provides vibrant colors during your dive. You can quickly swap in any other color to make your photos and videos more amazing. Moreover, these filters help you to take the precise shade that contrasts with your dive location.
Features
Slide-on Design:
Whenever you want to use the filter, then you just have to slide on it. The safety tethers are also attached to ensure the firm connection. So, that your film quickly and perfectly. Furthermore, the filter works best at a depth of 12 feet to 70 feet.
Protective Housing Case:
These filters are designed explicitly for Hero 8 black protective housing. Even to hold all three filters securely, a hard shell protective case is created. Plus, their polycarbonate lens won't get damaged and can be protected from any other scratch.
Performance:
All three filters perform best in specific watercolors. You know the snorkel filter is designed for diving in shallow water from 2 to 15 feet in depth. Moreover, the magenta filter performs excellent at a depth of 15 to 75 feet in green water. Besides, red filters give a great view of blue waters.
Final Words
This incredible Polar Pro kit includes filters for diving in green, blue, and shallow water. They are specially designed to attach with protective housing for Hero 9. Specifically, the red filter performs great in blue water. While the magenta one goes well in green water.
 
Pros
Lightweight.
Sturdy.
Rugged build.
Secure to use.
Cons
High Price.
Shifting of camera white balance.