Image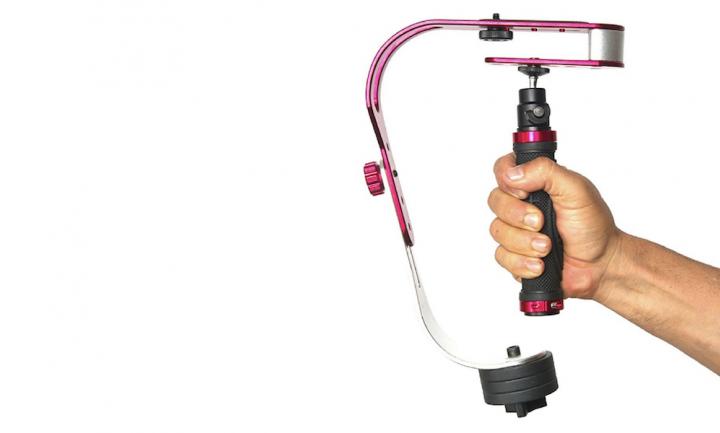 Roxant Pro stabilizer for GoPro
Measuring 13.4x2.2x8.1 inches the Roxant Pro Stabilizer for GoPro is lightweight and fits well in the hand. With a comfortable grip handle it is suited for use in a crowd, an up and down terrain like stairs or a non stable surface like a boat or a moving car. Famous for its durable build and impeccable performance, it is takes professional shots with you in motion.
Outstanding Features
Apart from GoPro, it is compatible with canon, Nikon, Sony among many other action cameras. It is also compatible with a DSLR camera that weighs up to 1kg/2.1lbs.
It has 3 modes: the head mode, the head and pitch follow mode, and the inverted and lock mode.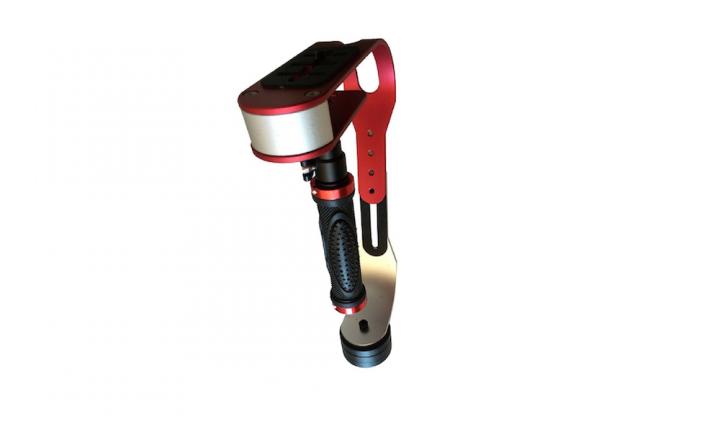 Also, it consists of a handle, 3 weights, and a steel frame. The handle grip is comfortable enough for you to use for hours while the 3 counterweights give you options for precise adjustment. Made out of quality materials it is sturdy and offers perfect balance.
Although one of the downsides of a handheld stabilizer is its inability to work effectively on a really rough terrain, the Roxant Pro stabilizer is a guaranteed balanced stabilizer that stays consistent even on such terrains. In fact, it has built a reputation based on this particular quality. In addition, it doesn't make any noise when being handled neither is there a risk of it coming apart.
Conclusion
The Roxant pro stabilizer for GoPro is best suited for GoPro Hero, Hero 2, Hero 3, Hero3+ and Hero 4 cameras although it is versatile. While many stabilizers with such features cost an arm and a leg, it is the most reasonably priced especially considering i's qualities and popularity.