SJCAMHD M20 Action Camera
Image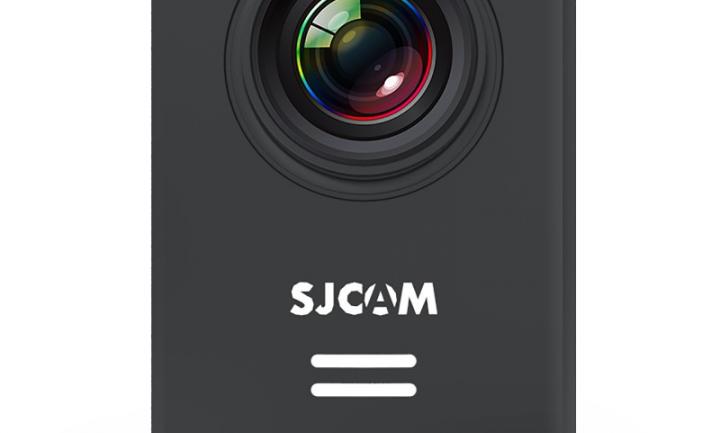 Specs
Max Video Resolution
4K 30 fps
1080P 60/30 fps
720P 120/60/30 fps
Body Size
1.58x0.903x2.124 in / 40.14x37.18x48.00 mm
Available On
The SJCAMHD M20 Action Camera is the newest from the company and features a new and upgraded design as well as some amazing features. Much lighter than the previous versions, this camera weighs just 55 grams with battery. It also features a very different and unique design as it differs from it predecessor the SJCAM M10 and isn't a square anymore. In fact it's the first of its kind for SJCAM.
It is equipped with a 16 MP Sony IMX206 Exmor sensor that can do 4K recording when the picture is interpolated. It uses a 166-degree adjustable field of view (Wide – Normal – Narrow) for providing a wider rage of pictures and videos. To power the whole device and allow such high functionalities, the camera uses the Novatek 96660 chip, which is also used in SJCAM SJ5000X Elite.

Great for use just as or with a drone, it can take videos in 4K at 24 fps (interpolated), and is also capable of recording in 2K at 30 fps, 1080p at 60 fps and 720p at 120 fps, and the videos are recorded in either .mp4 or .mov. It can also take pictures with an image resolution of up to 16.37MP (4672 x 3500) and you can shoot RAW photos.
The distortion correction feature helps in reducing the weird fish eye effect and provides more professional vides. While the gyro stabilization feature is great for reducing shakiness especially when recording yourself doing certain action sports.
Users also have the option to check what they are recording and change and adjust settings with the camera's 1.5" LCD display that provides a live view. It also uses a 900 mAh detachable battery that provides a usage time of around 80 minutes when recording at 1080p.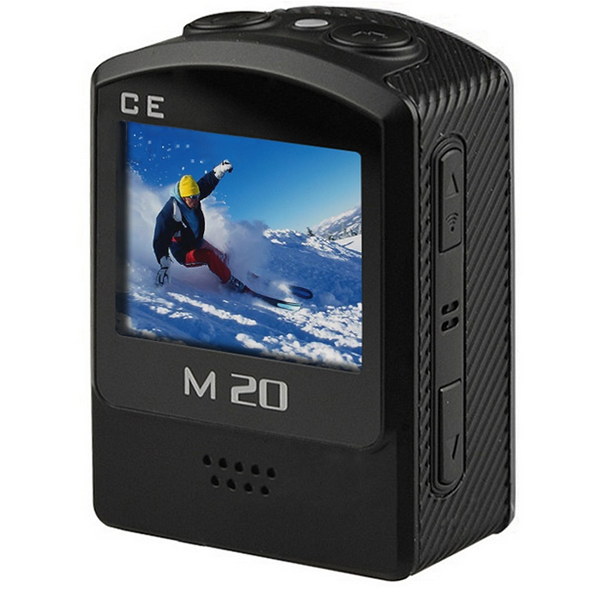 Users can even use the SJCAMHD M20 Action Camera till 30 meters (90 feet) underwater due to its accompanying waterproof case, which has a sleek and sturdy design. It even has a safe lock implemented that will make sure the camera doesn't open in the water by mistake.
You can use MicroSD cards up to 32 GB for storing your media, but select cards also support up to 64 GB and 128 GB. It also features a micro HDMI and micro USB port, while an A/V out is available as well. It has Wi-Fi capabilities for easy connectivity and transfer of media and even has a mobile app for remote access. SJCAM has also introduced a remote control to help in controlling the camera, but this is sold separately.