Skydio Unveils R1, A Fully Autonomous 4K Camera Drone Second To None
Image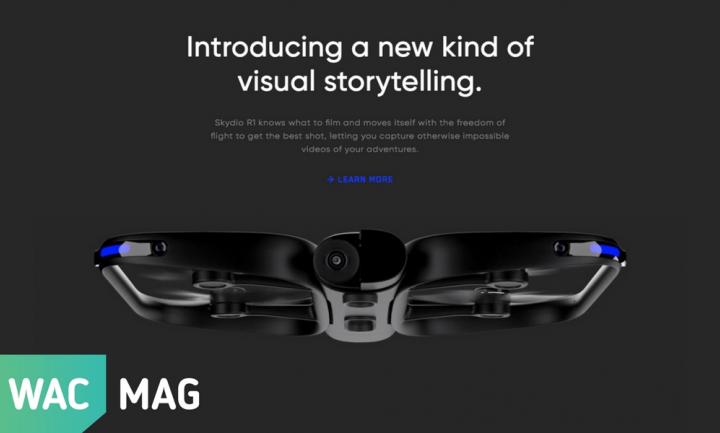 Not too long ago, Skydio, an autonomous drone startup based out of California, unveiled their much-anticipated R1 drone. This was during Mobile World Congress (MWC) event in Fira de Barcelona, Barcelona, Spain.
The drone has been four years in the making, which perhaps explains why it's not the typical drone we are used to. "We've spent the last four years solving the hard problems in robotics and artificial intelligence necessary to make fully autonomous flight possible."  Adam Bry, Skydio co-founder, and CEO remarked in a statement.
R1, now of one of the most advanced consumer drones ever, comprises never-seen-before technologies, fully autonomous being the most prominent. It packs a 4K, 30fps gimbal stabilized camera, on top of other 12 other camera which it uses to generate stereoscopic images.
Through the 13 cameras integrated into its frame, the AI-powered autonomous technology, and vision algorithms, the quad is able to navigate around physical objects like trees and in complex and dense environments at high speeds without any human help while predicting the movements of the person its tracking.
Even though a number of drones, like the DJI Mavic Air, come bearing autonomous flight capabilities, their functionality is limited to situations like flying back to their take-off base independently. R1, on the other side, can utilize its 13 cameras plus its autonomy engine to map its route mid-flight while staying focused on getting the best footage of the object its tracking.
The absence of a controller attests to R1's complete autonomy. However, users have the option of controlling the quad with the help of a smartphone app, even though the drone can pretty much take care of the majority of the functions on its own.
Like most of the drones in its category, it packs a couple of flying modes to ensure the user has diverse angles to film from. It can orbit, follow, fly right in front of the user or high above, and shoot in profile perspective.
Included with the drone is a pair of batteries each capable of providing 16 minutes worth of flight time. In addition to that, expect 64 GB as your storage size.
Already, there's a software update for the drone and some of the changes to expect include reduced video processing time after flights, automatic reconnection in the event a disconnection occurs mid-flight, improved USB handling, and so on.
Skydio currently goes for $2499.
For more details about the R1, please watch this detailed hands-on review by Tested.