Understanding the Difference Between Xiaomi, Mi and Yi
Image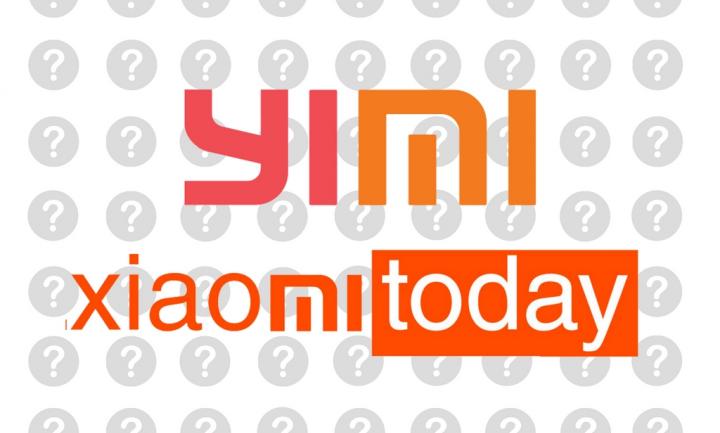 You've probably heard about them or used their products but has it ever hit you that these three companies could actually be different entities? Or are they just one and the same thing? Well, today we'll find out.
What is Xiaomi?
Many of us know Xiaomi as a smartphone company, right?  Here's an interesting twist to this. Xiaomi insists that theirs is actually an internet company, that besides creating hardware and software, they also create internet services for and with the help of its community. More on that later.
Of course a huge part of their success and fame comes from their exceptional success in selling smartphones. For instance, in 2015 alone, the company sold well over 70 million phones, with the Chinese Market staking out the largest portion of this sales. So it's pretty much okay to see the company as one of largest phone makers. But could there be more to them than that? Let's see.
Mi Explained
It's obvious that if you know about Xiaomi, you definitely are aware of 'Mi' either as a term, a logo or an e-commerce site. Mi actually stands for 'Mobile Internet', but it also has other meanings like "Mission Impossible" which is inspired by the fact the company went through a lot before emerging to become a tech giant.
Also, you might have noticed that the term features prominently in their product range: Mi Note, Mi Max, Mi Note pro, Mi 5, Mi TV, Mi Band, Mi 4s, Mi Smart Home Gadgets, and so on. But there's still more to it than that.
In 2014, Xiaomi purchased the 'Mi.com' domain for a whopping $3.6 m for many reasons some of which include their internationalization plans and the ease of pronunciation as opposed to "Xiaomi". But more important to note is that besides being a predominantly smartphone company, Xiaomi is also an e-commerce company and their store is what we typically know as Mi.com. Currently, it dominates as the third largest e-commerce site in China. 'Mi.com' also doubles up as an internet services company well known for publishing games.
Xiaomi also incubates startups not only by investing in them but also assisting them to create a huge portion of the products you see on Mi.com. Let's take a look at one of the startups.
Yi Technologies
Just to be clear now, Xiaomi only makes smartphones, Tablets, Set-top boxes, TVs, and routers. Everything else you see in their mi.com e-commerce store and showcase centers comes from independent companies in which they have heavily invested.
Sometimes they merge two technologies to come up with an innovative product. Some of the products from independent companies sold by Xiaomi include the phone controlled Yi Action Camera from Yi Technologies, the Mi Band Wristband, the Mi Power Bank, the Mi Drone 1080p FPV quad copter, the Mi Bunny and so many others.
Yi Technologies is one of the startup companies that Xiaomi invested in. Besides their cutting-edge imaging technology incorporated in their cameras, Yi also creates products that incorporate innovative computer vision technology.
One of the perks that comes with such an investment is that the company's products get to be sold under Xiaomi's brand, Mi. Yi action camera is one of them. Other Yi Technologies' products include new Mirrorless Camera and Home cameras. Yi technologies as a company still runs its operations and has presence in Korea, Poland and Germany amongst other few countries.
By the first quarter of 2016, Xiaomi had invested in almost 54 startups. (See Xiaomi invests in startups by the dozen)
So basically, that what distinguishes the three apart. You can find out more information about these by checking out the included links.