Veho Muvi K-Series K2 Pro 4K Action Camera
Image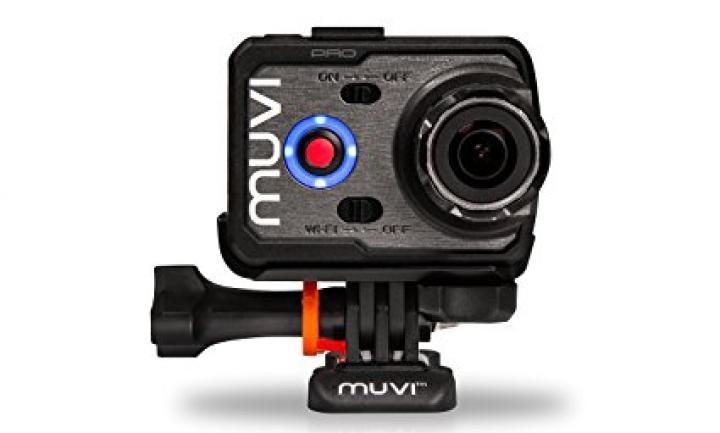 Specs
Max Video Resolution
4K 30 fps
1080P 60/30 fps
720P 120/60/30 fps
Available On
Accessories In Box

Rugged CaseSilicone CaseLCD Smart Touch Screen1500mAh BatteryK-Series Tripod MountCMOS ProtectorCurved 3M MountFlat 3M MountRight Angle MountUSB Charging CableMuvi DecalPrinted Quick Start GuideManual on CD
The Veho Muvi K-Series K2 Pro 4K Action Camera is a step up from the previous Veho Muvi K2 NPNG, and can now record videos in UHD 4K, as well as take pictures in 12MP. Apart from 4K, it can also capture videos in 2.7K, and full HD videos in 1080p at 60fps or 720p at 120fps for perfect slow-motion playback.
Being the newest camera from the Muvi K-Series range, it comes equipped with the super powerful XA-9 Hercules chipset that helps in enhancing the performance of the camera, as opposed to the previous XA-7 Achilles.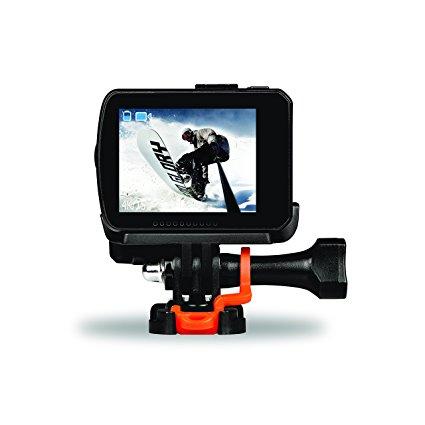 Stills can be easily taken with the different photo modes available to help in taking the angles and styles you want, choose from time-lapse, high-speed photo burst and 180° rollover mode for variety. The camera also has a built-in G-sensor auto-start that makes the camera start recording when there is a change of gravity!
Another new feature in this camera is the included new Muvi K-Series smart LCD touch screen that allows users to better frame and adjusts the shots to get the perfect pictures and videos. You can also navigate the menu to change settings with ease.
The Veho Muvi K-Series K2 Pro 4K Action Camera uses a 1500mAh interchangeable lith-ion smart battery that provides a recording time of around 3 hours, much higher than other camera's in the same range.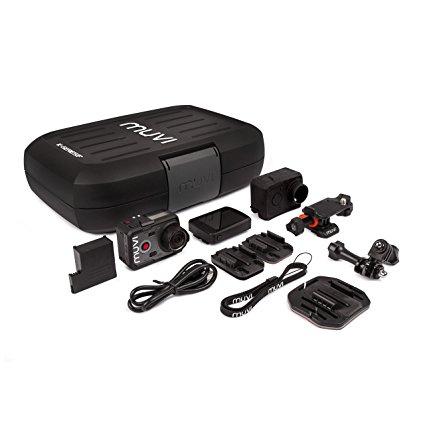 It also features built-in Wi-Fi that works to a range of up to 60 meters and lets you connect to smartphones and tablets using the compatible and free iOS and Android app. This provides options such as live view, recording and even sharing the media straight to social networks!
It comes along with an included carry case that is rugged and tough, providing you with an easy way to store your camera and also use it for recording extreme action and adventures.