Volocopter Unmanned Drone Taxi Takes Its First Flight In Dubai
Image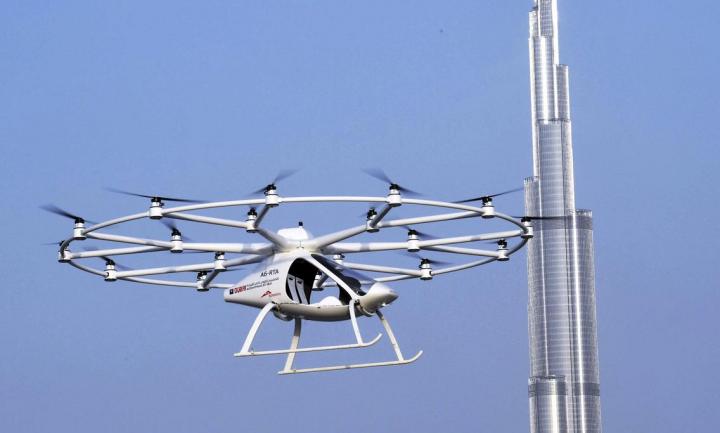 The future is finally here! There's not much time till we start living in a world very like the Jetsons' with flying cars and an abundance of technology. Dubai has taken a step towards the future by initiating the maiden flight of the world's first air taxi.
This first test flight held at a location near the Jumeirah Beach Park and was attended by Sheikh Hamdan bin Mohammed, who is the Crown Prince of Dubai. The Sheikh took a 5-minute flight in this driverless drone that flew 200 meters above the ground for its demonstration.
"After the remarkable success of the first driverless metro in the region, we are glad to witness today the test flight of the Autonomous Air Taxi," said HH Sheikh Hamdan. "This is another testament to our commitment to driving positive change. We are constantly exploring opportunities to serve the community and advance the prosperity and happiness of society."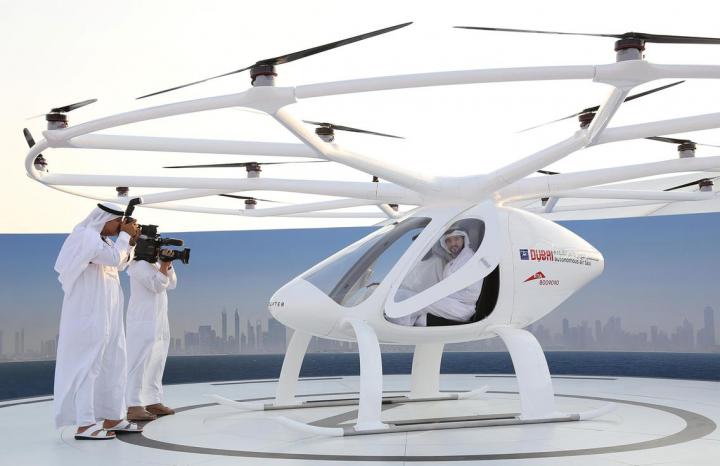 Called the Autonomous Air Taxi (AAT), this helicopter-like drone taxi has been created by Volocopter, which is a Germany-based specialist manufacturer and backed by fellow German company Daimler.
The all-electric air taxi comes equipped with 18-rotors and features low noise levels. While it had a short demonstration, it can fly for 30 minutes at a top speed of 100 km/h (62 mph) and can also cruise at speeds of 50 km/h.
This step has been taken towards making Dubai a futuristic place and if all goes as planned, people there can hail air taxis in the next 5 years, as they do with Uber cabs right now!