Image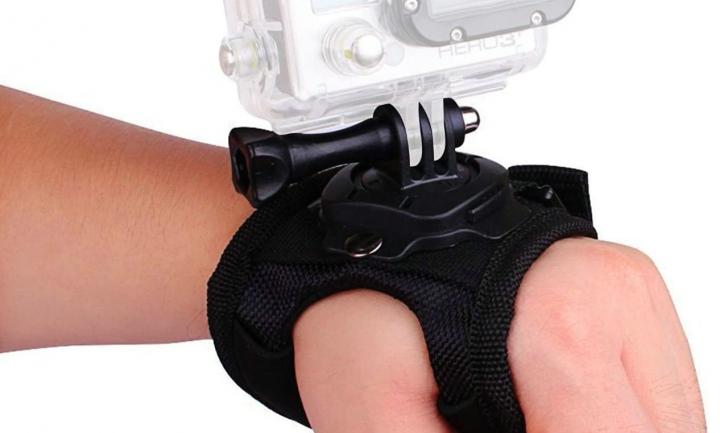 VVHOOY 360 Degree Glove Style Wrist Strap Mount
This wrist strap mount is an absolutely amazing GoPro accessory. One of the best things about this mount is that even if you drop it, it will still be attached to you.
This VVHOOY Wrist Strap Mount has 360-degree rotation available. You can capture footage from any angle you like.
You can use this mount to rotate the camera anywhere with 360-degree rotation. You can use it to capture brilliant selfies or film someone else as well.
You can control where to point the camera while surfing if you use this Wrist Strap Mount.
It is compatible with GoPro Hero 8, 7, 6 5. It will protect your camera from water and you can easily fit the GoPro into it.
The size of this brilliant Wrist Strap Mount is 8.26inch/21cm.
The Wrist Wrap Mount is made of solid material and it is very easy to use. Once you have decided on the angle you can lock it so it does not rotate.