Image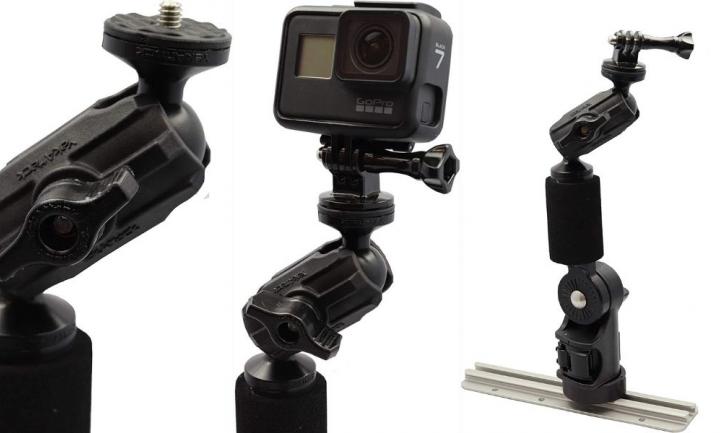 YakAttack PanFish Portrait Pro Camera Mount
When kayaking, everything needs to be adjustable and secure to get out of your way.
The YakAttack Panfish Portrait Camera Mount is simple, compatible with GoPro and ¼-20 cameras, easy to adjust, easy to rig, easy to customize, and secure due to its rigid LockNLoad base so you wouldn't worry about it falling off.
The LockNLoad feature is impressive and extremely helpful for easy on and off, angled articulation, and rotational pivoting.
You will also find an additional pivot point so if you want to angle them out or want it flat on the deck, it gives you a lot of opportunities. Just with a push of a button you can pull it off and move it for a better shot and unlike many other ball styles, it doesn't loosen out throughout the day so you wouldn't have to keep fixing and adjusting.
The Panfish Portrait Pro Camera Mount is super rigid, lightweight, and durable. Made to be your perfect companion on your kayak.