Image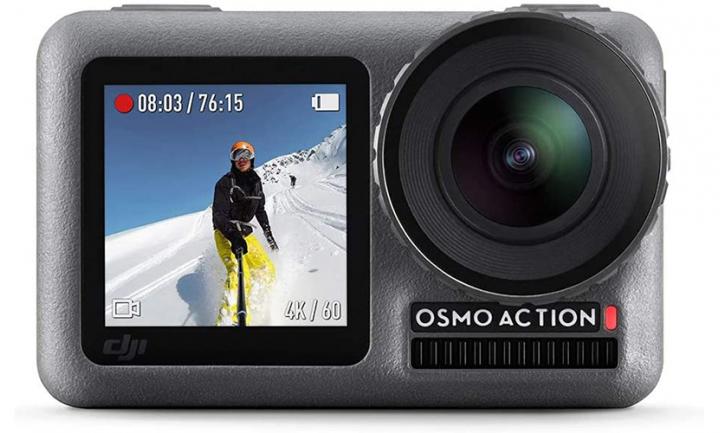 Specs
Battery Life
90 minutes (4k/30fps RockSteady On)
Available On
Give your creativity a chance to shine and your stunts a shot at becoming viral with the DJI Osmo Action camera! This easy-to-use camera features 4k video recording at 60 frames-per-second and a 12-megapixel lens which produces awesome and still pictures in JPG and RAW formats. With multiple different recording modes and a front-facing screen, DJI Osmo Action is a versatile, high-quality option that packs a punch, but is pricier than other Chinese GoPro alternatives. Nevertheless, this action camera might be the one you are looking for. 
Let's find out if that's the case!
DJI Osmo Action Features
DJI Osmo Action and a bundle of goodies are neatly packed in a clean and simple white box, which includes:
DJI Osmo Action, 
Camera Frame, 
Flat Adhesive Mount, 
Curved Adhesive Mount,
Quick-Release Base, 
Battery, 
Battery Case, 
Locking Screw, 
USB-C Cable.
Straight out of the box, the first thing you will notice is the dual screens, which are the most talked about feature. Whether you are the star of your own show or just recording an action-packed outdoor activity, the dual-screen feature allows you to spend less time framing and more time enjoying the thrill. 
The 2.25" back LCD display is touch-sensitive, full of color, with crystal clear image, and bright enough to see what's going on on the screen even when standing in direct sunlight. The only drawback of the UI is the color palette: dark blue font on black background. The front 1.4" screen is great for improving the framing of your shots; however, it's not touch-sensitive. It also has two display modes: full screen and letterbox, which you can switch by holding the quick-shot button for a few seconds or by double-tapping the back screen. 
Speaking of, DJI Osmo Action has three buttons: record (Start/Stop) button that takes photos, display power (On/Off) button and a quick-shot button on the left side used to switch between different quick-shot modes (video, HDR video, Slow Motion, to time-lapse, hyper-lapse, photo, or a custom mode).
Sound recording on the DJI Osmo Action is mediocre. The action camera only has two microphones, one next to the display button and the other on the camera's right side. It helps with wind cancelation, but compared to other action cameras out there, the sound quality is not bad at all. Mainly because it depends on the wind angle, your speed, and other variables. However, the major downside is that DJI Osmo Action does not have a 3.5mm port. Instead it has a USBC adapter that is not interchangeable with other DJI products.
Tech Talk - DJI Osmo Action
DJI Osmo Action is powered by a replaceable 1300mAh lithium polymer battery. What's bizarre about the camera's design choice is that the battery door is attached to the battery itself and removing it leaves the camera case wide open. At the highest quality setting, which is 4k/30fps with RockSteady turned on, the battery lasts about 90 minutes. Tweaking the settings increases the recording uptime.
Producing 4k video became an industry standard, and companies are looking elsewhere to give them the edge they need in the action camera market. For DJI Osmo Action, the HDR video recording is often highlighted as the camera's strength. The quality comes from the 145° angle lens featuring three aspherical layers that reduce glare and distortion. They are narrower than GoPro Hero Black at the widest 4k resolution; however, DJI Osmo Action has dewarp mode (non-fisheye) in 4k at 60fps (not HDR), which other action cameras don't have. 
While the crystal-clear footage that performs in both light and dark areas is great, what the camera lacks is the RockSteady in HDR mode. The camera provides the combination of electronic image stabilization (ESI) with complex algorithms that deliver smooth, stable images no matter how shaky your ride gets.
While we're at complex algorithms, the camera's system (Action OS as DJI calls it) allows for a fast and seamless user interface experience that supports essential voice control functions. The neat thing about the DJI Osmo Action is that you can customize your quick-shot options by enabling or disabling certain modes.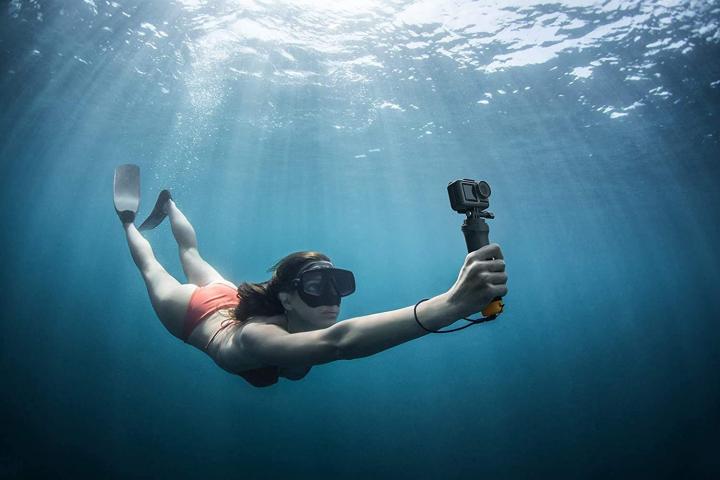 Is DJI Osmo Action waterproof? Yes, it is. The camera's watertight seal and hydrophobic coating on the touchscreen allow you to enjoy your water activities care-free. Splash away or dive up to 36 feet (11 meters), no problem. You can purchase an official DJI waterproof casing for the camera for underwater explorations deeper than 36 feet.
As with the other action camera manufacturers, DJI Osmo Action supports the brand's DJI Mimo App, which promises editing tools and innovative features. If you are wondering can DJI Osmo Action live stream, the answer is: yes! The action camera is great for streaming since it supports a stable, up to 105 minutes long 720 pixels at 4Mbps livestream video. 
However, the software needs some love as more and more people are complaining the app doesn't display videos properly and that there's no live-streaming option (this issue can be resolved by updating the firmware). The camera can connect via wi-fi and Bluetooth but it lacks  GPS, which is a huge deal breaker for many.
The action camera is advertised that it is "built for impact." While we strongly suggest not actively going about tossing the device left and right, the action camera can, in fact, take quite a hit in different environments. The essential hardware - the lens - is protected by an anti-fingerprint coating on the filter cap, which also repels small particles, dirt, water, oil - anything you might face in rough terrain.
The action camera also has a way to deal with hot and cold conditions. The versatile batteries perform up to 14°F (or -10°C), and the camera's efficient cooling, heat-transfer system dissipates heat quickly, allowing longer uptime, which translates to more action footage.
The product dimensions are 2.56 x 1.65 x 1.38 inches, and it weighs 4.4 ounces.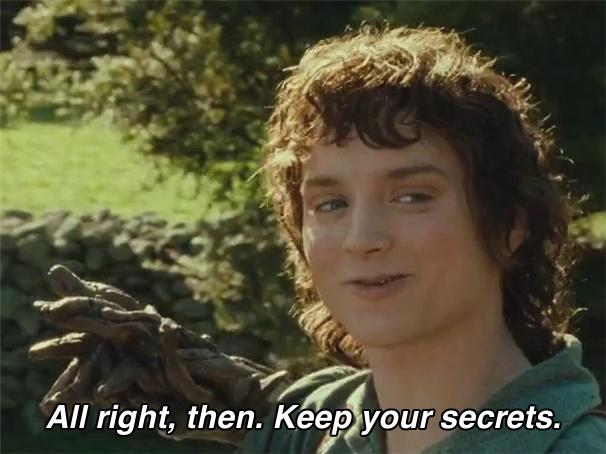 Don't worry, Europeans, I got you covered! The above-mentioned DJI Osmo Action size converts to 65.02 x 41.91 x 35.05 mm. The weight equals 0.124 kg - a small and packable device you can carry on any adventure.
Conclusion
DJI Osmo Action is a great, affordable alternative to GoPro that offers almost the same footage quality but at a reduced price tag. The camera does come with its own sets of positives and negatives, but overall it provides more bang for the buck.