Best GoPro Accessories for Travel
Image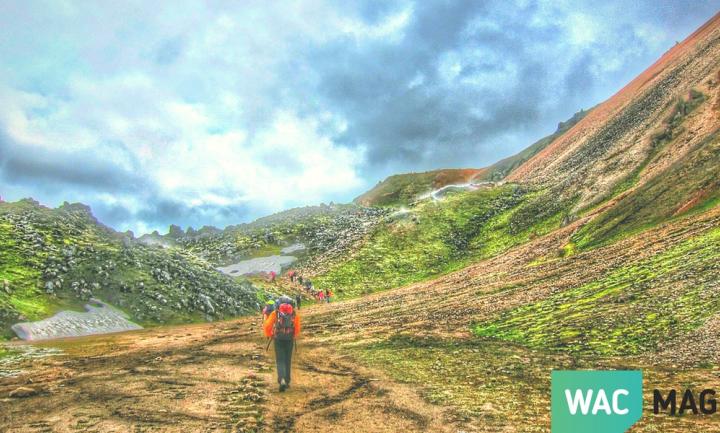 GoPro cameras are great companions, especially when it comes to traveling. You can make some stunning films from your trips and ensure you create the best memories. GoPro is a light and portable device so it won't take a lot of space in your luggage either.
You shouldn't just pack the camera with you either. Plenty of great accessories makes using a GoPro just a bit more exciting. With the following travel accessories, you can make the most of your videos and add a bit of extra sparkle for your travel shots.
Here are some of the best GoPro accessories for travelers.
Safety Leash
The first travel accessory on your shopping list should definitely be a safety leash. You've spent a lot of money buying a GoPro and you don't want to lose it during your trip.
You don't even have to spend a fortune finding a solid safety leash and you definitely don't need to spend money on a top brand model – unless you want to. A basic point and shoot camera wrist leash will help you keep your GoPro safe.
If you want, you can also attach a strong and thin accessory cord to your safety leash. This ensures that even when you hold the camera further and film yourself, you will still have the camera safely attached to your wrist.
Camera Extender
The other must-have accessory to have with you is a camera extender or the so-called selfie stick. This makes it easy to capture video from hard-to-reach angles and it allows you to include yourself in your photos or video.
There are specific selfie stick brands that make using the camera extender with a GoPro easier. GoPole Evo is great for most travelers. It has a telescope frame providing a reach of up to 24 inches. Furthermore, the stick hardly weighs anything and it actually floats on water!
If you need something with a better reach, you might consider the same brand's Reach extender. You can extend this two-piece extension arm up to 40 inches. Just don't try to float it, as it isn't water-friendly.
Chest Harness
The alternative to a camera extender that you should consider is a chest mount. Chest mounts are especially great choices for adventure sports fans – if you're skydiving or taking a plunge in high places, the harness will help take stunning videos while freeing up your arms.
Although GoPro has its own chest harness, you don't necessarily want to take it with your for traveling. The harness is rather heavy and it takes quite a bit of space in your luggage.
A much better option is the POV Action Mount. This is a smaller chest harness that actually helps you attach the GoPro directly to your backpack strap. It's definitely a great alternative when you want to pack other stuff with you as well. It's also very durable, so you don't need to worry about it breaking down.
GoPro Frame Housing
You will want to make sure your videos have great sound quality. While GoPro will help you shoot high-quality videos in terms of the image quality, the sound can sometimes be a problem. Luckily, you can sort this out with Frame Housing.
Now, the Frame Housing is not necessary for the latest Hero 5 model. So, if you've purchased the new version, you don't necessarily need to add the extra frame mount. However, if you haven't or your Hero 5 frame breaks, you should consider this handy accessory.
Red Underwater Filter
If your travel is going to take your diving or snorkeling, you will definitely want to add a red filter to your videos. The filter will help add more red to your videos, which is a color that typically gets absorbed underwater. Your videos will, therefore, look less bluish and have a more natural color theme.
The best red filters on the market are currently available from PolarPro. For the newest version of GoPro, the company offers two filters that are worth looking into.
The first is the PolarProSnorkeling Filter. This is a standard version that offers enough filter and protection for snorkeling. On the other hand, if you are going to dive deeper, you might want to opt for the PolarPro SCUBA Filter. This filter will provide waterproof functionality up to 196 feet.
Anti-Fog Insert
Depending on the climate you're traveling to, an anti-fog insert is a good accessory to have with you. These work the best if you'll be spending time underwater or if you are traveling to a very humid destination.
Shopping for GoPro travel accessories
When it comes to finding quality travel accessories such as those mentioned above, you want to keep your eye out for offers and compare different retailers. This will ensure you don't need to spend your entire travel budget on shooting great videos. You should find plenty of voucher codes at VoucherBin for the above accessories from a number of great retailers, including GoPro products.
So, pick the travel accessories from the above list that you feel would make your travel videos just slightly better. Now, you just need to keep an eye out for the best shooting locations.